Loading...


From WKYC.COM / TV 3
Get the latest school closings and delays
Summit County



Wednesday, October 28, 2015




Expenses may soon exceed revenue at Akron Public Schools




Officials say the budget issue could affect the district as soon as fall 2016




by WKSU's MICHAEL BRATTON



Reporter
Michael Bratton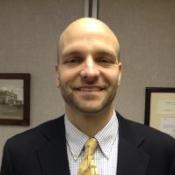 Pendleton says it's not uncommon for school expenses to outpace budgets.
Courtesy of Ryan Pendleton, LinkedIn
Download (WKSU Only)
During a recent meeting Akron Public Schools officials learned that the district's expenses may soon exceed its revenue by the next school year. District Treasurer Ryan Pendleton presented the findings during a five-year budget forecast meeting with school board and union officials. The document, which he calls "fluid," covers all expenses for the district including insurance, wages and materials.

Pendleton says the budget is healthy right now and the district is planning for how to best deal with the next school year.
"So the '16-'17 school year our expenses do start to outpace revenues," said Pendleton. "That's not an uncommon anomaly in school finance. So the conversation's centered around, 'How do we stretch that? How do we protect that from happening?' While the deficit carries that negative connotation it does not represent what cash balance is on the books."

Pendleton says the recent budget projection is the last of 2015 before negotiations begin next year between the district and teachers.
Page Options
Print this page
---
---
---
Stories with Recent Comments