Loading...


From WKYC.COM / TV 3
Get the latest school closings and delays
National Issues



Thursday, June 18, 2015




Nexus denies Green's request to relocate its planned gas pipeline




Nexus cites "environmental, engineering, schedule and cost disadvantages" as the reason for denial




Story by

MICHAEL BRATTON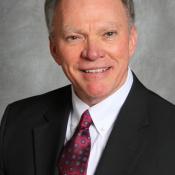 Mayor Dick Norton of Green has spearheaded the initiative to reroute the Nexus Pipeline away from the Greater Akron-Canton Area.
Courtesy of The City of Green
Download (WKSU Only)
The company behind the Nexus Pipeline has denied a Northeast Ohio city's request to relocate a proposed gas pipeline away from populated areas.

The City of Green suggested the company move the pipeline further south into rural parts of Stark and Wayne counties. In a report filed with the Federal Energy Regulatory Commission, Nexus said that would cause "environmental, engineering, schedule and cost disadvantages."

Dick Norton, the mayor of Green, says moving the pipeline to less populated areas would make for a safer setting overall.
"If they would choose our recommended route, it would only add 9 miles to this pipeline," said Norton. "And I can't believe for a minute that they can't absorb 9 miles worth of additional expenses, if there's any expense at all, and avoid 2,500 fewer structures. If you just think about that, you know, their math doesn't add up."

If approved for construction, the Nexus Pipeline will run 250 miles across Ohio from Columbiana to Defiance counties. From there it would run north into Michigan and connect with existing pipelines into Ontario, Canada.
Page Options
Print this page
---
---
Stories with Recent Comments