The Wolfe family has owned the Dispatch for more than 100 years. And Hugh Martin says during the last decade of that ownership, it's struggled to cut costs as advertisers fled for the internet.
He says it either didn't work or didn't work well enough for the family to stick with it. But the Wolfes are sticking with their TV and radio stations, which is what happened with E.W. Scripps and other companies with both broadcast and newspaper operations.
Martin acknowledges that traditional broadcasting is also losing audience and advertisers to social media and the web. But there's a short-term reason to hold onto them.
"We are now in an environment where huge amounts of money flood into broadcast stations during each election cycle. The reason I believe that's a short term and not a long term solution is that digital media – including search engines Google and Bing – are making enormous efforts to capture as much of that political ad revenue as they possibly can. And, again, as people more and more go on line to get information about politics, the political advertising money will follow."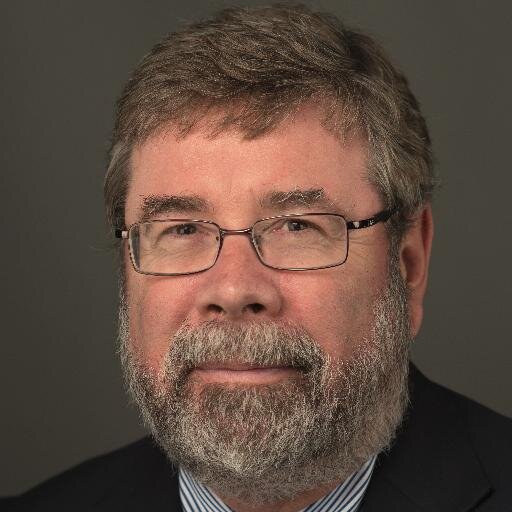 So why is New Media – a creation of a preplanned bankruptcy – buying?
"Their strategy is to acquire properties like the Columbus Dispatch and they say they will then convert those properties into competitive properties in digital media. … So the way I'm reading that is: Their strategy is less focused on trying to maintain print then to take advantage of the local market for advertising. … But their focus is entirely local."
How do you define local when the market is the state capital and the newspaper has been the state news paper?
That question "goes to the heart of the reason your audience and the average everyday person ought to care about this deal. Will they continue to see this as a property where they don't just cover the city of Columbus but they provide news that's important to the greater audience … thoughout the state of Ohio -- about what state government is doing. Or will they decide that news is not profitable enough to continue."
"What you should be aware of is, whatever kind of news you receive, driving that news coverage will be these revenue and cost considerations."
And then there's real estate. This Dispatch deal includes three parcels of real estate including the newspaper's printing plant. The real estate market in Columbus is hot – and New Media may be getting a deal.
"Part of what has driven the acquisition of newspapers is the value of the real estate holdings. That part of what explains the mystery of why anybody would buy a newspaper in this environment."
That's Hugh Martin, who teaches media economics at Ohio University. Neither New Media nor the Wolfe family have revealed how much New Media is paying for the Dispatch beyond saying it's a combination of cash and an extension of a $25 million loan. New Media is the holding company that emerged from Gatehouse Media's preplanned bankruptcy in November 2013. Backed by a hedge fund called Fortress, it owns nearly 500 newspapers and other publications, many bought during the last decade.