Loading...


From WKYC.COM / TV 3
Get the latest school closings and delays
Ohio



Friday, May 22, 2015




Four Northeast Ohio sites are named among the most endangered in the state




Preservation Ohio includes old schoolhouses on its list of most at-risk historical sites


by WKSU's KABIR BHATIA


Reporter
Kabir Bhatia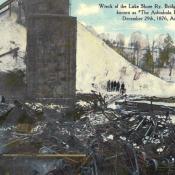 The Ashtabula River railroad disaster happened on December 29, 1876, just 1000 feet from the Ashtabula Train Station. It was the deadliest train bridge collapse in U.S. history, and is depicted in this wood engraving in this postcard
Courtesy of Wikimedia
Download (WKSU Only)
Ohio's 2015 list of endangered historic sites is out, and it includes four places in Northeast Ohio. A Federal-style house in Canton and the Ashtabula Train Station made the list, put out by the group Preservation Ohio. The list also includes two area schoolhouses: one in Akron and one in Middleburg Heights.

Alex Bobersky of Trumbull County is on Preservation Ohio's board, and says schools, especially, should be refurbished instead of replaced.
"Older buildings represent an era of great confidence in this country, and they expressed that confidence in the architecture. And they have traditions built up. All the students who graduated before the present ones helped further this country."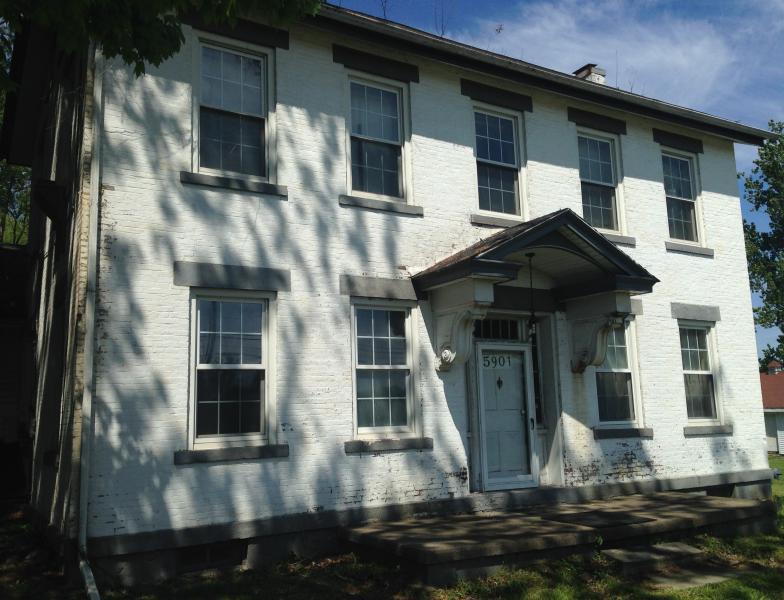 Local historical societies are trying to save the two schoolhouses and the Peter Pontius House in Canton. Another group is trying to convince Amtrak to extend service to the Ashtabula Train Station.

Two other schools in southern Ohio also made the list, as did historic homes on the campus of Ohio Wesleyan University. Preservation Ohio has released its list every year since 1993.

Bobersky says the sites most at-risk are near the Columbus airport.

"One is the old terminal – which represents the exuberance of early 20th century fascination with flight [and] commercial flight – and a farmstead that's out on the property -- a Germanic one that represents early German settlement in Franklin County."

Bobersky says submissions from the public are always welcome and the deadline each year is in April.
---
---