Loading...


From WKYC.COM / TV 3
Get the latest school closings and delays
Health and Medicine



Thursday, April 30, 2015




Ohio deaths from drug overdoses increased by 200 in 2013




Summit county bucked the trend




by WKSU's LYNDSEY SCHLEY



Reporter
Lyndsey Schley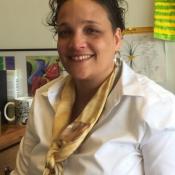 Andrea Boxill, Deputy Director of the Governorís Cabinet Opiate Action Team, says Summit County's integrated program has been successful in reducing overdoses.
Courtesy of Ohio Department of Mental Health and Addiction Services
Download (WKSU Only)
Nearly 200 more Ohioans died from drug overdoses in 2013 than the year before according to a study released today by the Ohio Department of Health. While many counties had increases in deaths, Summit County had one of the largest decreases, with 15 fewer deaths. Andrea Boxill is the Deputy Director of the Governor's Cabinet Opiate Action Team. She says the county has a collaborative approach that has been very effective.
"They're trying to make sure that they're not only addressing it from a mental health substance abuse perspective or from a law enforcement perspective or education or Medicaid," Boxill says. "They're bringing all of those groups together."
Boxill says they are trying to replicate the approach and the results on a state level.
Page Options
Print this page
---
---
---
Stories with Recent Comments