Loading...


From WKYC.COM / TV 3
Get the latest school closings and delays
Government and Politics



Tuesday, January 6, 2015




Lordstown power plant is a step closer; deal will help schools




After the first proposed site for the plant was rejected by the village council last year, a search was undertaken for a new location


by WKSU's TIM RUDELL


Reporter
Tim Rudell
Lordstown officials say they have finally found a site to build an $800 million natural-gas-fired power plant. Village Mayor Arno Hill announced that talks are under way for a location in the Lordstown Industrial park. The village northwest of Youngstown is granting the plant a 15-year tax abatement. But Hill says while that is in effect, the operator -- Clean Energy Future, LLC -- will make direct cash payments to the Lordstown school dDistrict.
"Once the plant is up and running, they'll be breaking it down into three five-year bundles. And then in the first five years, they'll get X, and in the second five years Y, and in the third five years Z.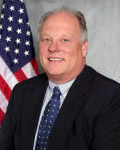 And I believe in the first five years they'll get a check for a million bucks."
Hill says the influx of cash for the schools is timely because the system was projecting a budget deficit in 2015. The plant will sell the electricity it produces on the open market. Planners expect construction to be done in 2018.
---
---