Loading...


From WKYC.COM / TV 3
Get the latest school closings and delays
Government and Politics



Monday, November 10, 2014




The family of Boardman vet killed in Vietnam receives his medals




Purple Heart and five other medals are presented


by WKSU's KEVIN NIEDERMIER


Reporter
Kevin Niedermier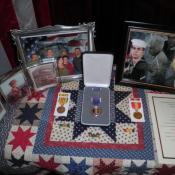 The medals presented to the family of Larry Eisenbraun today. He was killed in Vietnam in 1968.
Courtesy of Kevin Niedermier
Download (WKSU Only)
Ohio's U.S. Sen. Sherrod Brown today presented six medals of honor, including the Purple Heart, to a Northeast Ohioan killed in Vietnam.

In 1968, Navy medic Larry Eisenbraun of Boardman died shielding a wounded soldier from enemy fire. His brother, T.J. Eisnebraun, says the family was trying to get the military's highest honor for valor, something their mother has been wishing for.
"The goal of this whole deal is that we were trying to obtain the Silver Star, but there just wasn't the documentation in his official file. But as a result of that a replacement set of medals are being presented today, and those are going to be displayed so all my brothers and sisters can see them on a regular basis, and my mom as well."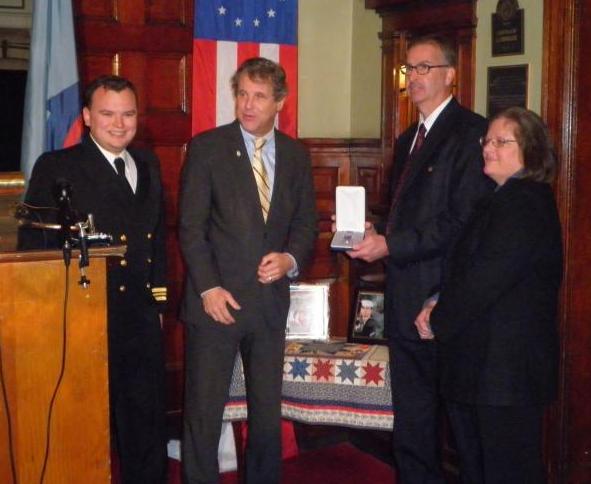 Eisenbraun says the death of his brother was tough on him, his other five siblings and their mother, but it made them a stronger family.
---
---