Michael Lynn says the worst part of the disease that destroyed his liver was not being able to play his baroque flute. "I just could not. My brain and my hands and everything would not work together in the way that they needed to to be able to do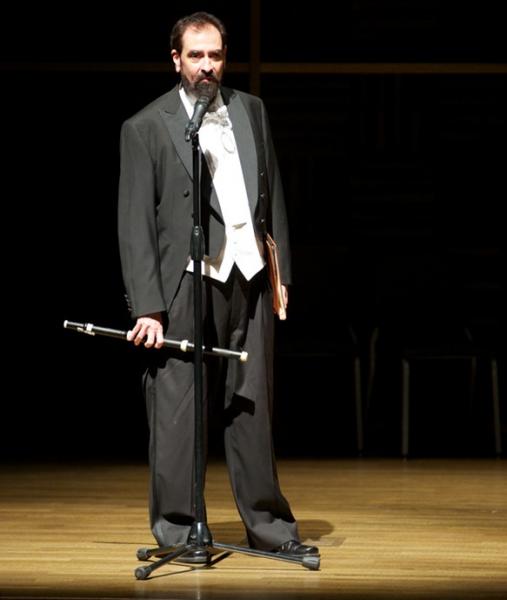 music. It was very hard to not be performing."
Lynn has been on the Oberlin Conservatory faculty for almost 40 years. He plays regularly with Apollo's Fire, Cleveland's Baroque Orchestra.
A second chance
Two years ago, thanks to Lifebanc, he got the chance for an encore. "They were actually involved with the organ that was transplanted into me. And I feel a great debt to them."
The idea for how to pay it back came to him while recuperating at the Cleveland Clinic, and ever since he's been enlisting fellow musicians to play benefit concerts presented by his Medici Charitable Foundation. "We even have people, a couple of people in Italy, a couple people in Paris. The amazing thing about it to me was how excited and interested musicians were in taking part in this."
A piano duo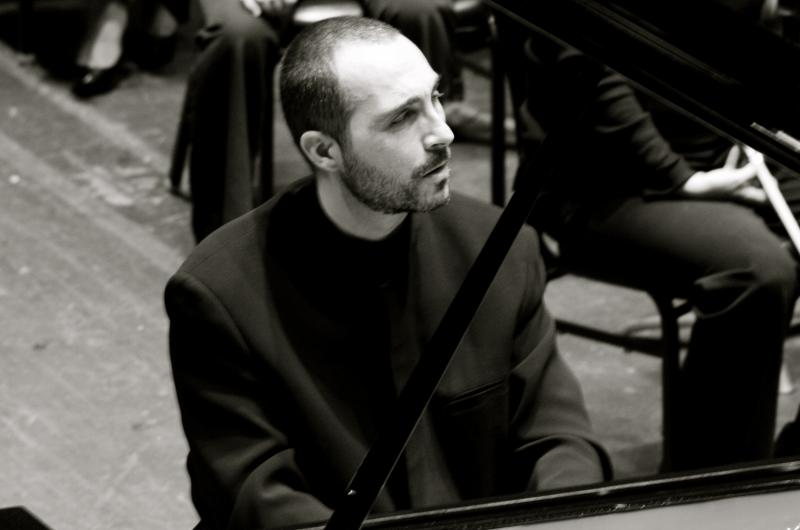 That includes a certain married couple in Cleveland. "My name is Antonio Pompa-Baldi. I'm a concert pianist and I'm a professor of piano here at C.I.M."
"My name is Emanuela Friscioni. And I'm piano faculty at the Cleveland Institute of Music as well Director of the Performing Arts Academy at Tri-C."

She's from Como, Italy. He's from Foggia. They met near Milan as students of the celebrated pianist Aldo Cicollini.
"We met. And a few days later he said to me, 'Would you like to read some piano four-hands together?' And we've been together since."
Now Cleveland is home
They settled in Cleveland 15 years ago, after Pompa-Baldi won the Cleveland International Piano competition.
"We were just married," says Pompa-Baldi. "We had gotten married like two weeks before. For both of us it was the first time in America, and neither of us spoke any English. So we were kind of lost, but you know in a way it was better, so we didn't have many distractions during the competition, and I ended up winning it. Then we started travelling back to Cleveland very often."
Playing together nicely
Now they travel from Cleveland to concert halls all over the world to perform, sometimes as soloists, often together.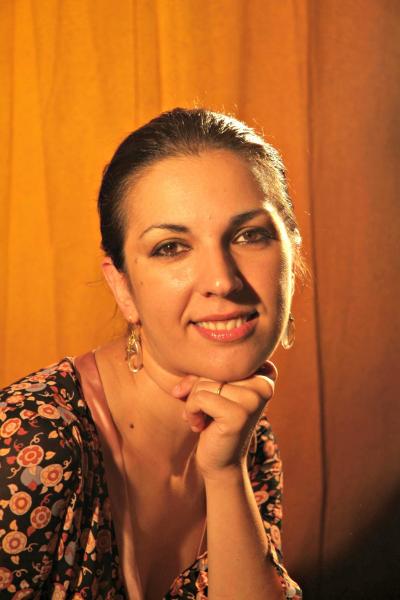 "Four hands on one piano," says Pompa-Baldi. "It works well. We're closer. It's cozier."
Four hands, one marriage. "It's artistically very compelling and interesting to share views and to try to perform as one," says Pompa-Baldi. " It mirrors life together in a way. You have to reach a balance. You have to agree on things even when you don't completely agree, and so you have to compromise a little to make things better."
They'll play duets by Shubert and Liszt Saturday night at the Civic as well as Edith Piaf songs featured on "The Rascal and the Sparrow," Pompa-Baldi's new CD.
No hesitation
The couple is very busy touring, recording, teaching at the Institute, and raising their 9-year-old daughter Eleanor, a budding cellist. But when their friend Michael Lynn of the Medici Charitable Foundation asked them to play to raise money for organ donation, they didn't hesitate.
"We have known people who are still with us because they have received that gift, " says Pompa-Baldi. " People giving other people life when their own life is over. It's very profound. And whatever can be done to make this worthy cause better known and to involve more people into becoming organ donors and helping other people, that's something we want to be part of."
"Music is life," sasy Friscioni. " And when you donate life (it)can be through organs and (it)can be through spirit . So music, philosophically I don't know how to explain. But it's life."
An appreciative audience
Michael Lynn says many in Saturday night's audience will understand the connection. "There will be people there who've had transplants. There will be families of donors."
Tickets and information about Saturday night's performance at the Akron Civic Theater is available through Lifebanc.