Loading...


From WKYC.COM / TV 3
Get the latest school closings and delays
Economy and Business



Tuesday, August 19, 2014




Akron, Cleveland EV charging stations on hold




Whether or not to install electric car chargers seems to be an automotive case of 'chicken and the egg' for the Northeast Ohio cities


by WKSU's KABIR BHATIA


Reporter
Kabir Bhatia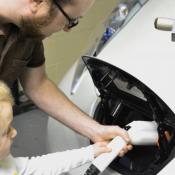 Ari Jay Comet and his daughter, Norah, juice up their Nissan Leaf. They've come to rely on a home charger, and knowing where the public units are in Cleveland, for power
Courtesy of Robert Sustersic
Download (WKSU Only)
Cleveland and Akron are pulling back on plans to install electric car chargers. Two years ago, Cleveland said it would install the devices in three key spots, including the MetroParks Zoo. And Akron began adding chargers to its parking garages, with plans to add more. WKSU's Kabir Bhatia reports the slowdown in the installations may be an automotive case of which needs to come first, the chicken or the egg.
So far, Akron has installed five electric vehicle chargers, as part of a green plan introduced in 2009. Four EV chargers are in parking garages,
and a fifth is on the street at Lock 3.

Officials say the garage units are in constant use during business hours. But contrary to expectations, there have been no calls to add more. Plus, the units are expensive. Each one cost about $10,000, although half of that came from federal grants. And here's where the chicken and the egg come in, says FirstEnergy spokesman Chris Eck.

"There need to be more chargers for there to be more EVs, and there need to be, of course, more EVs to justify the cost of more EV chargers. But you're going to have new technology coming along as well. You're going to have better EV batteries that give the cars better range. And that should decrease the range anxiety among buyers, which should increase sales of EVs."

Cold vs. warm
Right now, pure-electric cars account for just 1 percent of auto sales nationwide. One of the main reasons is technology: batteries cannot be charged quickly in many instances, and lose about a third of their efficiency in cold weather. John O'Dell of Edmunds.com lives in EV-friendly California, where he says 20 years of public policy and education have boosted the popularity of electric cars. He thinks adding charging stations could boost the market here.

"The lack of charging infrastructure in many states has been a huge deterrent to widespread sales of EVs. It's one of the reasons that of 18 plug-in models on the market today, I believe only 4 of them are available outside the state of California."

One of those is the Nissan Leaf. It's usually at or near the top of the best-selling-electric-car lists. Ari Jay Comet of Beachwood has leased one for nearly two years. He says he relies on his dedicated home charger, and knowing where the charging stations are around Cleveland.


"There have been new charging stations. At Uptown, by Case Western. At University Hospital behind Constantino's Market. There's a charging station at the Wal-Mart in South Euclid on Warrensville Center Road. There has definitely been a grand increase in the number of charging stations."

Staying put
But he and other EV owners think there still need to be more at places where vehicles are likely to stay put for long enough to get a substantial charge. Even under ideal conditions, an 80 percent re-charge can take a half hour. Comet says he'd like to see chargers at spots like movie theaters, sports arenas and office buildings.

"Two years ago, there were a few articles that Cleveland was going to unveil some charging stations at places like the Zoo and so forth. And that has not come to fruition."

Cleveland Public Power had wanted to install one at the Zoo, one at Burke-Lakefront Airport near Browns' Stadium and one on the east side, possibly near University Circle. Now, the city says only that the plans are "on hold," and repeated calls for an interview were not returned.

The ask
Edmunds.com's John O'Dell says the only way to make EV chargers more mainstream is to ask for them.

"If there are enough people calling and writing letters, or enough people buying the vehicles or enough people pressuring the automakers to bring the vehicles to Ohio, then the automakers will tell the government, 'hey we have 10,000 Ohioans who want to buy our car. But you need to put in charging.'"

Akron officials say that kind of pressure could lead to more charger installations. And that's what Ari Jay Comet says he's been trying to do with Cleveland officials.

While the cities may be on pause when it comes to EVs, technology is marching forward. Battery formulations are improving, software updates help the vehicles run more efficiently and in-home chargers are coming down in cost. Plus, new charging units from Tesla actually juice up a car much faster than before. The only catch: those chargers will work only on Tesla vehicles.


The Comet family's 2013 and (so far) 2014 usage data gives a snapshot of EV energy usage and efficiency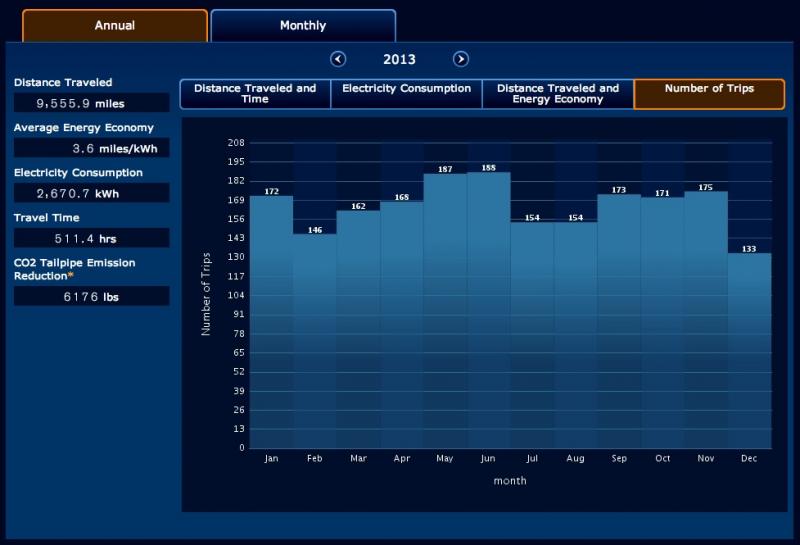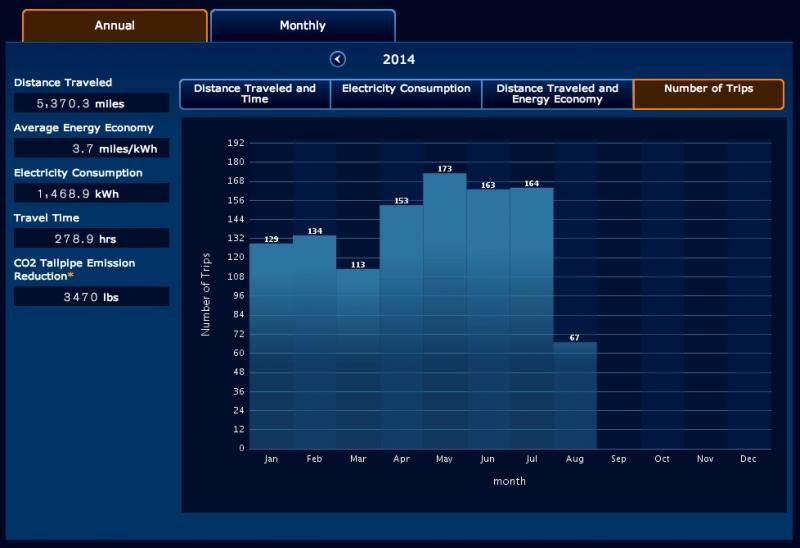 Page Options
Print this page
---
---
---
Stories with Recent Comments