Loading...


From WKYC.COM / TV 3
Get the latest school closings and delays
Ohio



Tuesday, May 20, 2014




Youngstown mayor has no plans to resign after indictments




John McNally says the issues for which he was re-indicted occurred years ago, and have nothing to do with his mayoral service


by WKSU's KABIR BHATIA


Reporter
Kabir Bhatia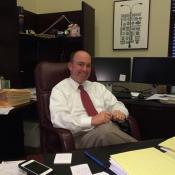 The charges against John McNally were dismissed in 2011 after prosecutors said the FBI would not turn over tape recordings they needed; new charges were filed in Cuyahoga County Wednesday, where some of the alleged crimes may have occurred
Courtesy of K. Bhatia
Download (WKSU Only)
For the first time since his indictment last week, Youngstown Mayor John McNally had his monthly gathering with the public, something he calls "5 minutes with the mayor." And during that time Monday, he declared he has no intention of resigning. WKSU's Kabir Bhatia has more.
John McNally says he is innocent of the dozens of charges that were lodged against him last week. All are tied to his time as Mahoning County commissioner and his attempts to derail the county's purchase of a building. He noted that the charges involving the Cafaro Company are nothing new. Similar charges against him were dismissed in 2011.

"People of Youngstown elected me to be mayor of this city. And the allegations people are concerned about – that I'm certainly concerned about – have to do with issues 6, 7, 8 years ago when I was a county commissioner. And so, until somebody tells me I can't, I intend to be the best mayor that Youngstown has."

The charges were dismissed last time after prosecutors said the FBI would not turn over tape recordings they needed.

Only seven people showed up for the meeting with the mayor, with questions including job requests and the status of construction repairs. McNally attributed the low turnout to good weather, saying that up to 25 people would visit with him each month during the winter.
Page Options
Print this page
---
---
---
Stories with Recent Comments