Elizabeth DeShong started her busy year as Suzuki in Madame Butterfly at the Metropolitan Opera in New York.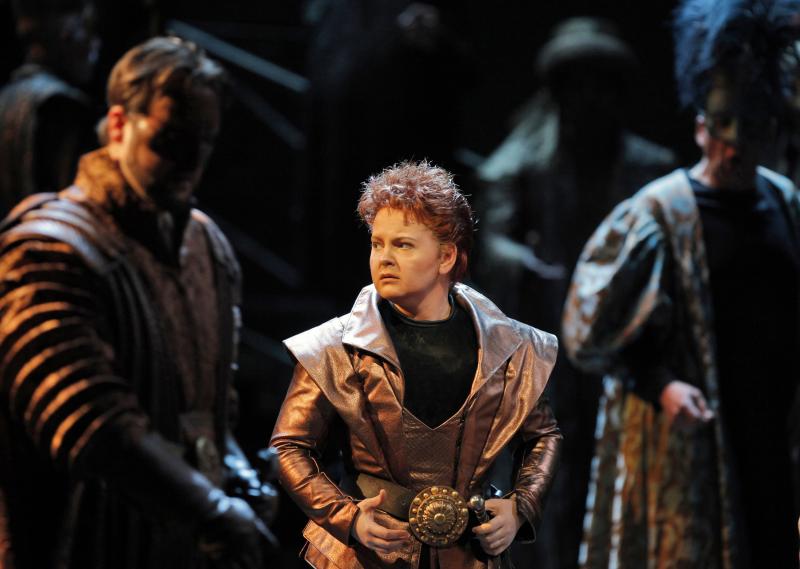 She'll reprise that role in June, in San Francisco, where in 2011 she triumphed as Orsini in Lucrezia Borgia.
But her home base is Akron. She only wishes she could spend more time in Northeast Ohio.
"This year in fact I'm home for about six weeks total. I'm on the road a lot this year."
That's the life of an opera singer.
"It is, the exciting life, but it has its challenges along the way I suppose."
How did you get into the world of opera? Why did you want to study it and sing it?
"Well I always knew that I would be involved in music in some way. From an early age I was just always singing and playing piano. I started piano study in 3rd grade, the same year I actually sang my first public solo. So all along I was involved in music and my family always supported it."
What did you sing in that very first performance in third-grade?
"My very first solo performance was as Snow White and the rest of my classmates were the dwarves. And we did 'Whistle while you work.' And the sad part is, I was very comfortable with singing the solo but my whistling lacks, and it still does to this day."
Do you have to whistle a lot as an opera singer?
"Fortunately, no."
In 2012 when she performed in the title role of Rossini's LaCenerentola at England's Glyndebourne Festival, The Guardian wrote that it was dominated by DeShong's "contralto opulence."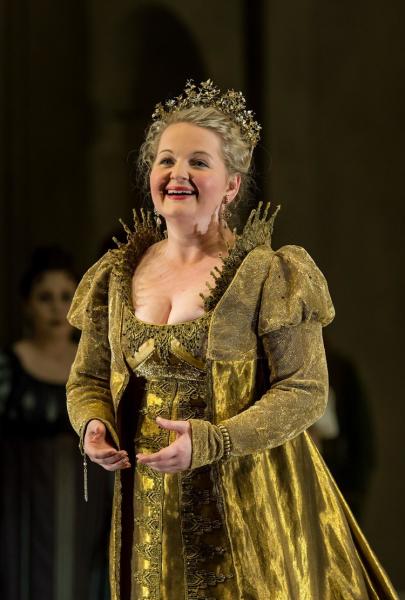 You're a mezzo-soprano, but began your studies as a contralto.
"The lower portion of my voice was very developed through that, but I always knew I was a mezzo-soprano, my teachers always knew. But it took me a little more time to gain the confidence in the upper register."
Getting back to Akron. How do you think it may help your career that you touch base back in this Midwestern town?
"Well, I spend so much time in major cities and I love that. I love it. But at some point especially when you're away from home so much, it's nice to return to a place that's accessible and quiet, where I have space. It helps me restore in between the sort of big adventures that make up my year."
And recently you performed with your hometown symphony orchestra.
"I did. I just performed Rossini's Stabat Mater with the Akron Symphony. It's nice to be able to sleep in your own bed and perform for the people that surround you each and every day when you're home. My husband and my mother-in-law, and some friends came along. I think even some neighbors showed up. So it's nice to sing for your community."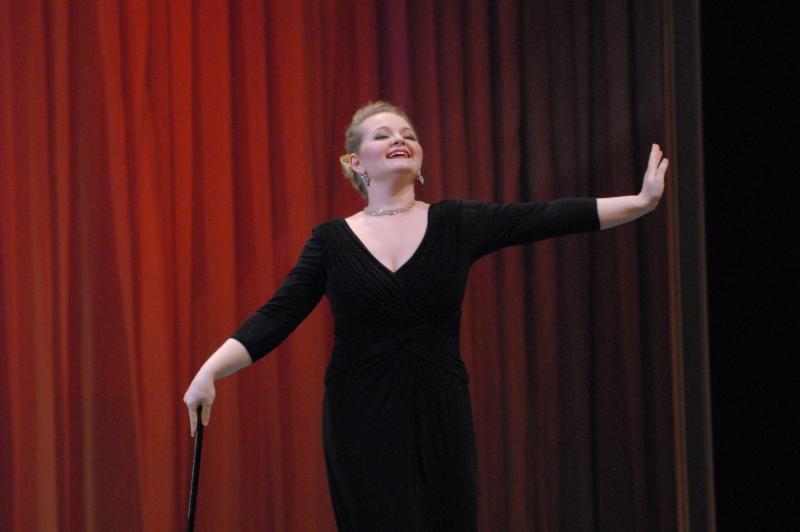 And the Cleveland Orchestra. I know you've performed with the orchestra before.
"I have, in fact, when I was a student at Oberlin Conservatory, I got the opportunity to perform with the Cleveland Orchestra and Felicity Lott, which was certainly one of the highlights of my time at Oberlin. So now to come back for the Mozart Requiem, it's a treat every time."

How do you feel about Mozart, and your part in the Mozart Requiem?
"What I love about the Mozart Requiem is that Mozart chose to focus so much on the chorus actually, which may be a strange thing to say as a solo singer.

"But, being that the subject matter is something that really unites humanity, being a mass for the dead, being a plea for salvation, a plea for acceptance, I think it makes it all the more powerful that so much of the piece is voiced by the chorus.

"And then he chooses to punctuate that with the more personal moments with the solo voice. He lets the solo just draw you in for a moment, a moment that maybe speaks a little more specifically, a little more personally. It's wonderful to be that voice in these small moments. But then feel like you're part of something so universal, so inclusive."

Elizabeth DeShong. She takes the stage tonight at Severance Hall in Mozart's Requiem.