At 23, Russian-born pianist Daniil Trifonov is the talk of the classical world. He's won all the top awards, played Carnegie Hall, signed with Deutsche Grammophon and is just coming off a tour of Belgium, Germany, France and Italy with the London Symphony Orchestra.
On top of all that, he's written a concerto.
"It's one of the most excitement challenges I've met, and so much hard work had been done on this piece, and a lot of emotions spent during the compositional process itself. And of course I'm incredibly excited."
A raging virtuoso
"It's kind of a big deal," says Joel Smirnoff, president of the Cleveland Institute of Music. The CIM orchestra will perform Trifonov's concerto tomorrow night under his baton.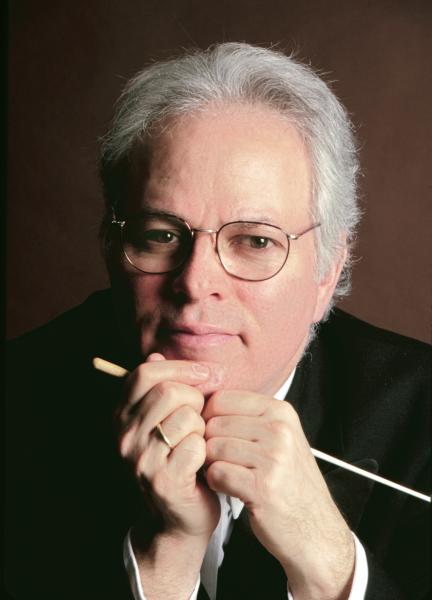 "We haven't had a composition by a raging virtuoso for the longest time. Shostakovich wrote his 2nd piano concerto in '57. He was a virtuoso. And Previn wrote a piano concerto, but not for himself interestingly, in the '80s. He wrote it for Ashkenazy. He made it harder than he could play."
That won't be a problem for Trifonov.
One of the world's great pianists, Martha Argerich says, "what he does with his hands is technically incredible."
One talent informs the other
He says performing helps him compose.
"Music of earlier 20th century, for example Bartok and Rachmaninoff or Prokofiev have a very positive influence."
And writing helps him perform.
"Composition helps also understand new works which you are learning as part of your performance -- to see in detail all the connections and all the logic of a composition."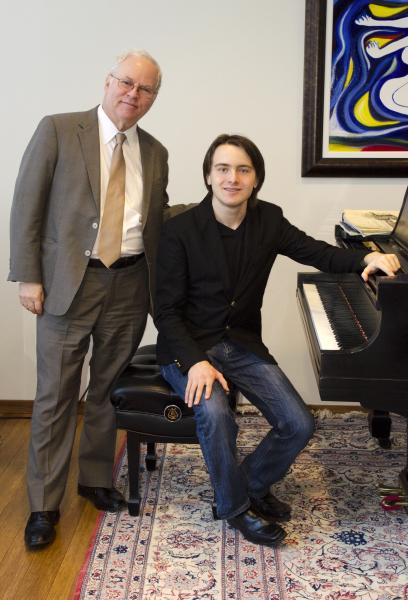 Trifonov still studies piano at CIM, but the fact that he's now also a serious composer is something the institute can build on.
An example to follow
President Joel Smirnoff wants it to launch not only great musicians, but also the next great repertoire.
He points to virtuosi from Beethoven to Bartok, who wrote the masterworks of the 19th and early 20th centuries.
"Most of it was written at a time when everyone was expected to compose within the conservatory. There was one curriculum for everyone and some people did it better than others but everybody had to play, and everybody had to compose."
The head of CIM's composition department, Keith Fitch, says that changed in the mid-20th century in an era of specialization.
"Certain figures were identified as the leading conductor, the leading pianist, the leading violinist. They were pigeonholed."
Another shining example
Trifonov won't be, but he's not the only poster boy for Joel Smirnoff's new comprehensive approach.
Another is pianist Marshall Griffith, one of this year's distinguished CIM alumni who also teaches there.
Griffith is in much demand as a pianist and composes lots of music, but that's not all.
"Sometimes I'm a pianist, sometimes I'm a conductor, sometimes a theory person. Sometimes I give lectures on Masonic details concerning the works of Mozart."
Griffith solidly endorses his alma mater's "Year of the Composer/Virtuoso."
"The institute as an educational leader taking on the responsibility of trying to encourage this is a really magnificent idea."
Daniil Trifonov says Smirnoff was the impetus for his concerto.
He also credits his composition teacher.
"I'm very thankful to my teacher Keith Fitch who helped with great advices on the instrumentation, orchestration process."


Connecting with the culture of community
Fitch says in performing 150 concerts a year with the world's great ensembles, connecting with audiences and their culture, Trifonov is channeling the icons of the 20th century.
"Toscanini won the composition prize at Parma Conservatory; Horovitz composed; Heifetz composed quite well including a pop song that Bing Crosby recorded. George Szell composed quite a bit. These figures were multi-faceted musicians and we're trying to get back to that, where they know something about the world in which we live. They know about arts and culture and film. All of this feeds them instead of being the kid in the practice room learning a Tchaikovsky concerto."
The complete musician
Not that Tchaikovsky concertos aren't worth practicing, but Joel Smirnoff saw the need when he started his tenure at CIM in 2008 to return to the concept of "the complete musician."
"It developed very quickly because I was wandering the halls here as the President and looking at the students and thinking, 'What music are they actually going to be playing?' Because the violinists and the pianists were all stuck in the romantic repertoire here. And the question is at what point are they going to really become relevant to the culture that surrounds them today, and how is that going to happen?"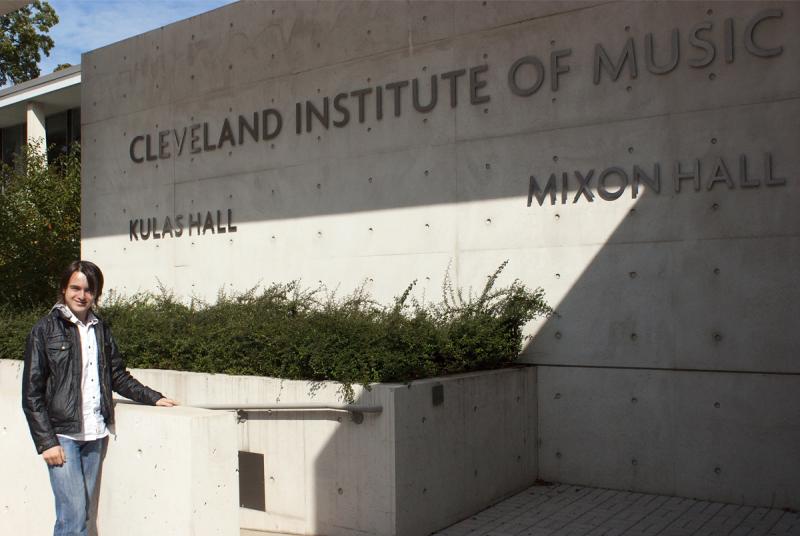 Smirnoff made it happen for himself. The Lifetime Grammy Award-winning violinist played for almost a quarter century with the Julliard String Quartet. He also conducts and calls himself a closet composer.
Trading culture
The composer/virtuoso curriculum is still under development at CIM, but Smirnoff's cultural seminar will be a requirement.
"We are an international school. We have people from Korea, from Latvia, from China, from South America, from the Dominican Republic, and it's high time they got in a room and traded culture. I don't think any other music school's particularly interested in this, but we feel it's intrinsic to their music expression."
Keith Fitch expects only a few students to major in the composer/virtuoso program.
"We're talking about the top of the top of the top and those people come along very rarely."
People like pianist and CIM student Daniil Trifonov.
The world premiere of his new work for piano and orchestra will be tomorrow night at 8 at the Cleveland Institute of Music's Kulas Hall.

Here's the Plain Dealer's review of Wednesday night's concert.