The consortium's goal has been to change the way 12 counties in Northeast Ohio are growing because it believes the current pattern is not sustainable. The Obama Administration agrees, which is why the group has gotten federal funding from the Department of Housing and Urban Development, Department of Transportation, and the EPA.
Urban sprawl has costs. And Chris Horne of the Boston-based planning firm Sasaki Associates, says it's a particular problem here.
"There hasn't been very much growth over the last 20 or 30 years and there's been a lot of sprawl. That dual phenomenon – what we've been calling 'no growth sprawl' is kind of unique and that's very damaging to the region."
The consortium estimates we are abandoning 18 houses a day, and by 2040 our cities will no longer be able to maintain an infrastructure that keeps spreading farther and farther out to rural farmlands. Horne says many people have told his company they don't want to move farther away from the older cities, yet policies encourage them to do so.
"It's not just a matter of those legacy cities becoming less attractive. It's also a factor of very deliberate public policy and public incentives in very specific kinds of development that's occurring on the edge of the metro area. It's being driven by policy; it's not an accident."
Horne says building a new road for a new company headquarters or housing development in farm country may look good over one political cycle but not after 25 years of costly maintenance.
What people say they want
Area residents who attended the town hall meetings have voted for all the usual sustainable choices, including more public transportation, more trails and greenways, preserving farmland and reinvesting in existing roads and cities. While that self-selected group was attending sustainable-community meetings, Horne insists his company's more scientific phone surveys still found people willing to make changes to control sprawl.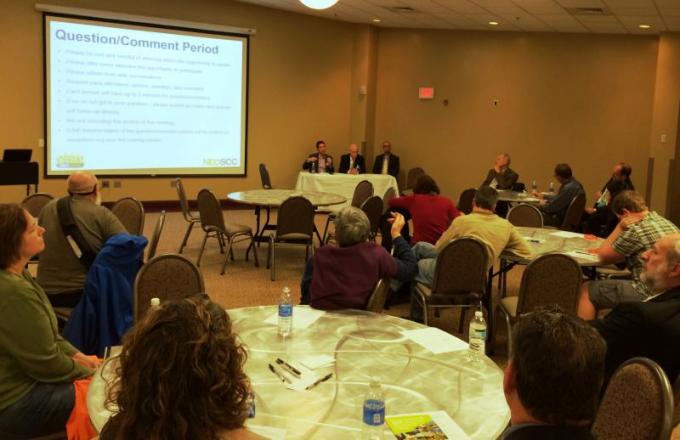 But just saying you want passenger rail that links Youngtown, Cleveland, Akron and Canton doesn't mean you'll use it. And the director of the Akron Metropolitan Area Transportation Study, Jason Segedy, says getting all the political subdivisions on board would be tough.
Start small
"We would be probably well-advised in this area to start with express bus service because it's relatively inexpensive. It's flexible. If the ridership catches on. For example Akron Metro RTA runs a couple daily trips to downtown Cleveland. They are pretty popular. Over time, maybe that can build enough of a ridership that base-rail makes sense. "
Other changes can be made right away, says the head of the NEO Sustainable Communities Consortium, Hunter Morrison. The former Cleveland city planner says changes are already occurring in some of the old Western Reserve communities that are now embracing more compact developments.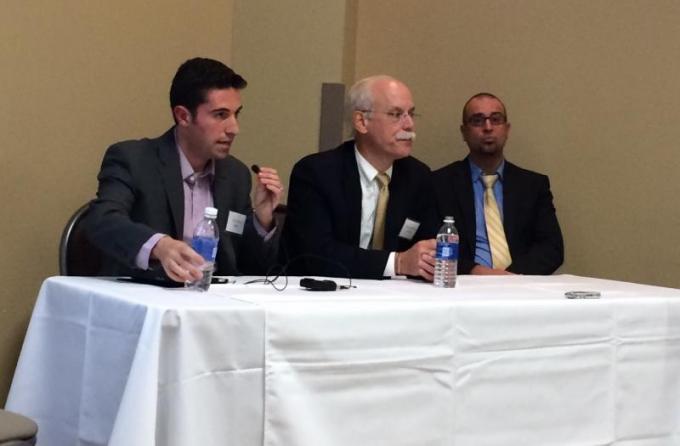 Attracting boomers
"Painesville is looking very seriously at developing density of housing, a mixture of housing in downtown Painesville – a Western Reserve town. Hudson just did that a number of years ago with their First & Main project. We see that as an opportunity.
Another opportunity he calls "innovation zones," namely towns with universities.
"Case Western Reserve University, University of Akron, Cleveland State, Youngstown State are anchors for a young generation that comes in. They gotta eat, they gotta sleep. What's the community doing to capture those kids -- and their faculty and their alumni who like to live in a collegiate setting? Kent has figured that out."
Morrison adds that retiring baby boomers and their adult children are beginning to look back to the older cities for smaller housing and more walkable neighborhoods. After a series of town halls meetings this week and next, consortium officials will take their findings to political leaders in the 12 counties.
Here's a list of upcoming meetings: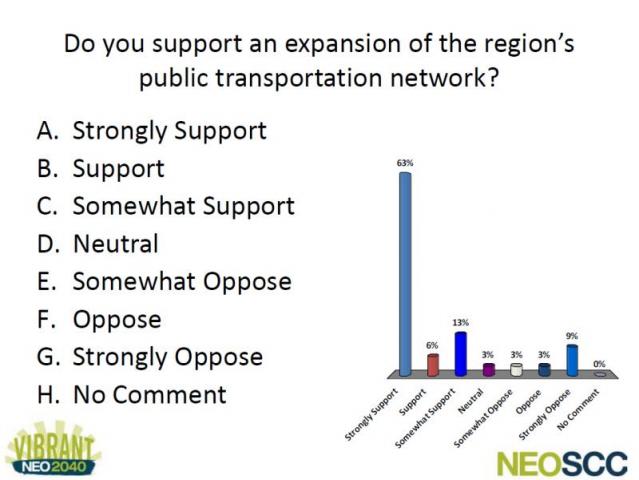 Oct. 9
Harvey Rice Elementary School (Cafeteria/Auditorium)
2730 E. 116th Street, Cleveland, OH 44120
6:00 PM Registration/6:30-8:00 PM Program
Register by clicking here
Parking available adjacent to the building.


Oct. 10
Raymond John Wean Foundation (Western Reserve)
147 West Market Street, Warren, OH 44481
10:30 AM Registration/11:00 AM -12:30 PM Program
To allow for patronage to the downtown businesses located on Courthouse Square, we request that attendees utilize the free parking provided in the Franklin Street Parking Deck, located directly behind the Foundation facility. Please notify the parking attendant of their attendance to an event in the Foundation's facility and the fees will be waived. The back entrance to the Foundation will be unlocked 15 minutes prior to your event and locked 15 minutes after the beginning of your event, while exiting can be done at any time.

Oct. 10
Youngstown State University (Williamson Conference Center)
21 North Hazel Street, Youngstown, OH 44503
6:00 PM Registration/6:30-8:00 PM Program
Parking is available at Catholic Charities, Diocese of Youngstown. 144 West Wood Street.
Oct. 14
Fairview Park Gemini Recreation Center
21225 Lorain Road, Fairview Park, Ohio 44126
6:00 PM Registration/6:30-8:00 PM Program
Parking is available adjacent to the building.
Oct.15
PARTA Kent Central Gateway
201 East Erie Street, Kent OH 44240
10:30 AM Registration/11:00 AM -12:30 PM Program
Oct. 15
Stark State College (Silk Auditorium)
6200 Frank Avenue Northwest, North Canton, OH 44720
6:00 PM Registration/6:30-8:00 PM Program
Participants may park in both the student and visitor parking lots located in front of the Student Center and the Business & Entrepreneurial Studies Center. Link to campus directions and parking map: http://www.starkstate.edu/content/directions-maps
Oct. 16
Kent State University Ashtabula Campus (Blue and Gold Room)
3300 Lake Road West, Ashtabula, OH 44004
6:00 PM Registration/6:30-8:00 PM Program
Parking available adjacent to the building.
Oct. 17
Lake Erie College (Morley Music Hall)
391 West Washington Street, Painesville, Ohio 44077
6:00 PM Registration/6:30-8:00 PM Program
Parking available adjacent to the building.