On a sunny morning in Kirtland, Doniella Winchell of the Ohio Wine Producers Association is getting ready for the annual Vintage Ohio Festival at Lake Farm Park.
In a few hours, as many as 30,000 wine lovers from 22 states will arrive and when the two-day festival is over, about $400,000 worth of wine will be sold.
"Ohio wines have come a long way."
The state has 167 wineries; 21 are at the festival.
Changing the image
Winchell says Ohio wines used to get slammed by critics for being too sweet.
"Jane Moulton from the Plain Dealer used to call our wines 'juice and jelly' wines. We're not juice and jelly wines anymore. Sophisticated, polished, European style."
The improvement began with the help of science. Ohio State University researchers in the 1960s identified grape varieties that could resist disease and withstand the cold.
Then, in 1982, state lawmakers created the Ohio Grape Industries Committee and the Ohio Quality Wine Program.
But Winchell gives most of the credit for the improvement to Ohio vineyards and wineries, mostly family businesses spanning generations, who focused on quality, by patiently cultivating the European varieties like Chardonnay and Pinot Noir.
"Only in the last five to 10 years have these wine makers with their incredible herculean effort to build a serious industry only have those wines come to the fore. One of our challenges is to continually re-introduce these wines because restaurants are where reputations are made."
Chefs support sought
She finds many Cleveland chefs prefer California wines, and she faults their rationale.
"It's not fair to compare a hot climate California cabernet with an Ohio cool climate pinot noir. They are totally different animals."
Jim Arbaczewski of Geneva's Ferrante Winery wishes, too, that local chefs would uncork a little enthusiasm for local wines.
"So far it's a tough nut for us to crack. They still remember the grape juice and grape jam wines, which we still make, we always will make, because there is a market for those. But I wish we could get more restaurant people to jump on board with our viniferas, our Pinot Gris, our Riesling. They're world-class wines. We knock on one door at a time. That's what we do."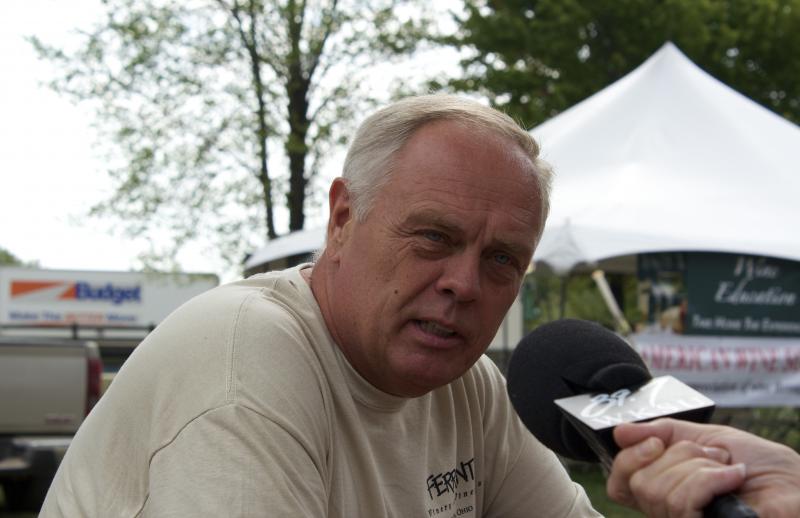 It helps to win awards, like Ferrante's Golden Bunches, a dry Riesling, voted Best in Show two years ago in California at the Riverside Wine Fest.
"We beat out 5,000 wines from around the world. That was an Ohio-made Riesling. We're Northeast Ohio. Like Donnie said,we're a cool climate growing region. If you want that full-bodied Cabernet Sauvignon you're not going to get it from Ohio fruit. It's not going to happen. We can't be something that we're not. So we plug away with our Rieslings, our Pinot Gris, Chardonnay, Vidal, Vidal ice wine. That's what we do. And we do it best, I feel."
Regional differences
They do it all over Ohio, and a little differently from region to region. Winchell says one grape variety getting a lot of attention works well in the central part of the state.
"Le Crescent, which is a hybrid, grown or developed initially in Minnesota by a guy names Elmer Svenson. And it's winter hardy to about 30 below zero. So in central Ohio, it's very cold and very flat and not very many large bodies of water, we're growing those kinds of unique hybrids. In southwest Ohio, actually we are growing some very, very nice reds, Shiraz, Cap Franc, Cabernet Sauvignon. They're a little warmer. They have a little bit of a longer growing season and they're more what we call a moderate climate. Up in the northeast and along Lake Erie over by Sandusky where Firelands is located, those are all cool climate varietals and to some degree in Southeast Ohio which hasn't been developed quite as much as Southwest Ohio we have a lot more moderate climate varietals."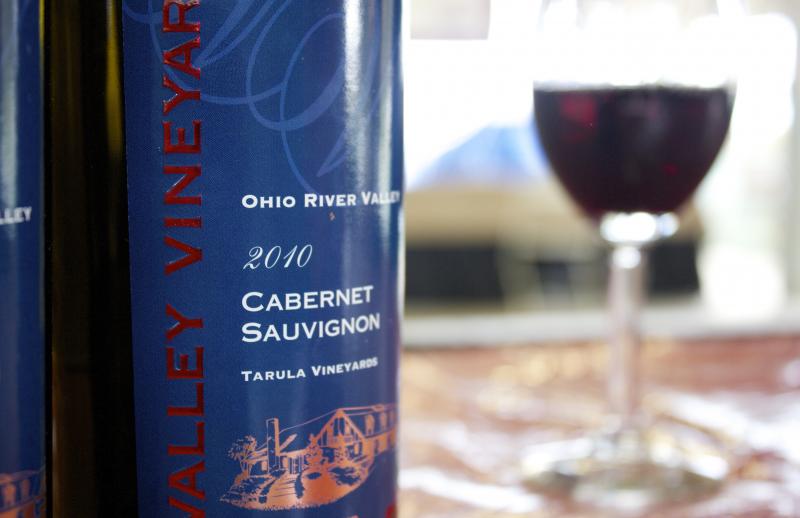 She says most wine experts agree the best Ohio grapes grow near the lake in the Grand River Valley.
"Grapes like to be planted on high ridges of land overlooking bodies of water. And that is the Grand River Valley. It's 22 miles long, 4 miles wide, and 65 % of the grapes in Ohio are grown there. And fully I would guess 75 to 80% of the gold medals nationally come out of that region."
Good vintages expected
The Ferrante's have thrived in the Grand River Valley off North River Rd. in Harpersfield Township since the 1970s. The family began making wine in Collinwood back in 1937.
But Ferrante's Jim Arbaszewski says most of Ohio is good for winemaking because our clay- based soil holds water.
And he says the drought has been no problem.
"We're probably two or three weeks ahead of where we usually are right now. Grape quality is going to be fantastic this harvest. The quantities are probably going to be down which is okay, but the quality's going to be good."

And next year the wine producers will be back in Kirtland for the 19th annual Vintage Ohio.