6th District rematch
Bill Johnson upset Democratic incumbent Charlie Wilson two years ago. The 6th Congressional District was spawling then, hugging the Ohio River from Mahoning County to the southernmost tip of the state. Now it stretches even further, cutting inland deeper into other parts of Ohio's coal country.
In this year's rematch, Johnson says he's been far more active than Wilson was in his two terms.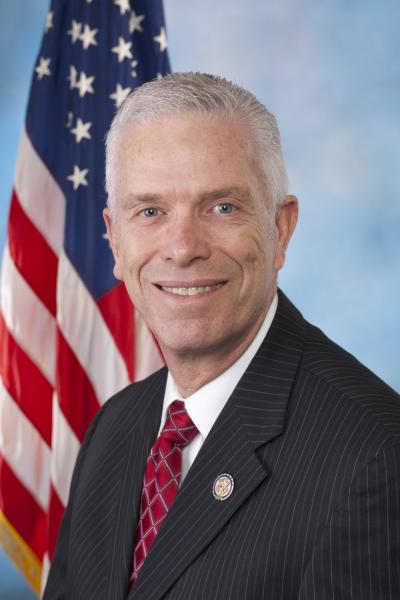 "You know as a freshman legislator I've had five pieces of legislation pass the House of Representatives on a bipartisan basis."
One of the bills Johnson sponsored is the Stop the War on Coal Act, the final piece of legislation to pass the House this year. The bill removes the Obama administration's rules governing the handling of coal dust and waste and removes new protections for streams impacted by mining. It's part of Johnson's war on regulations.
"Keeping the EPA out of the oil and gas industry, stopping the EPA and agencies like the Department of the Interior that also has the war on coal."

The war on environmental regulations
Johnson's anti-war efforts go way beyond coal. His bill undoes the EPA's efforts to regulate green-house gases and tail-pipe emissions. The Democratically controlled Senate has not taken up the measure.
Johnson's opponent, Charlie Wilson declined to be interviewed for this story. His ads this election cycle don't say much about coal either, instead they focus on claims Johnson is outsourcing jobs to China.
But back in 2010, Wilson, too, defended coal. In one ad from that campaign, Wilson claims -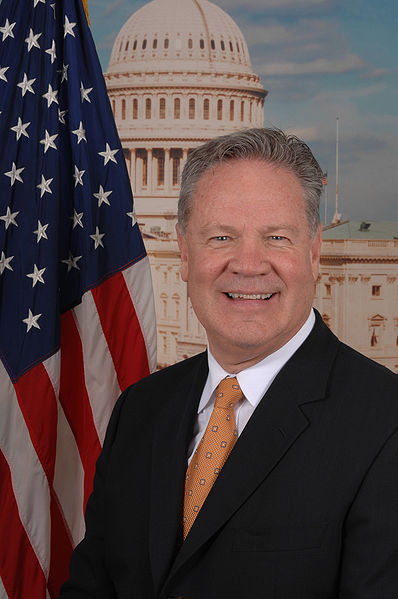 "Eighty-six percent of our electricity comes from coal. We rely on it to power our homes and businesses, but in Washington, they just don't get it…"
Scott Miller is an energy policy analyst at Ohio University. He acknowledges the Obama administration has not been overly coal friendly. Instead, the past four years have seen support for alternative energies like wind and solar.

Miller says the the White House has also chosen, which previous administrations had not, "to fully enforce regulations that have been on the books for quite a while."
The coal industry is contracting in Ohio and neighboring states, but Miller asks if that really because of regulatory forces or is that because of market forces? He says, "it's a mixture of both."
Miller note that new regulations are cutting into the bottom line of the coal industry, but so is competition from cheap natural gas.
Miller notes that, "Six years ago nobody thought we'd be producing more natural gas in the United States than Russia, but we are."

Who's running?
The 6th District's new boundaries now cut into the heart of the Utica shale region of eastern Ohio's Carroll County, where there's little concern about coal or who's running for Congress.
Ron Manist voted Republican in early voting, but the name Bill Johnson doesn't ring a bell, even though Johnson was his choice.

Carroll County is shale country. And Carrollton's John Dendak, like Manist, supports whichever candidate will keep the shale gas boom pumping.
Dendak says, "This is a poor community, it's been a poor community, and these people -- it's the first time they've had money to do anything other than pay their taxes and buy a plot to be buried in."
The importance of energy jobs is one of the few things both incumbent Bill Johnson and challenger Charlie Wilson agree on, according to political writer David Skolnick at the Youngstown Vindicator. He believes the 6th District will be a close race.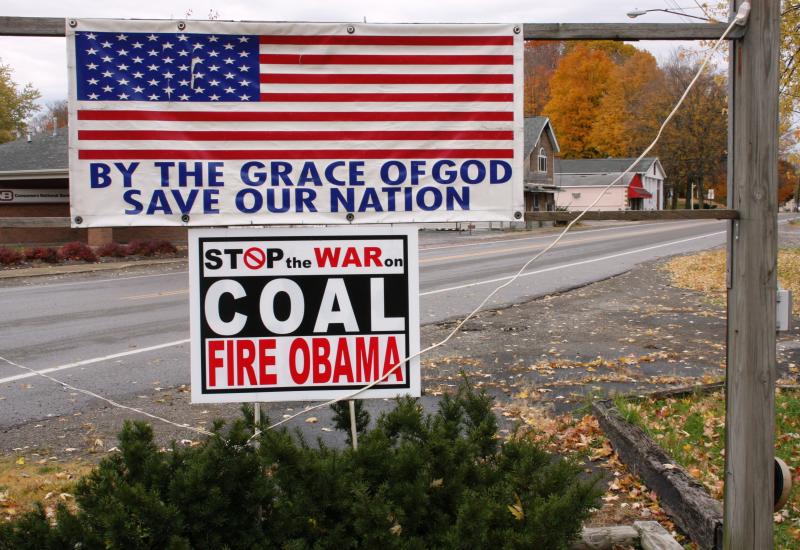 The redrawn 6th District leans 54 percent Republican. But Wilson's home turf is the heart of coal country, Belmont County.
Skolnick thinks that was maybe somewhat of a strategical error in the part of the Republicans when they were redistricting to include that part in the new 6th District.
He says the sprawling district covering eastern Ohio's shale gas and coal mining corridor could be the only true Congressional toss up in Ohio come November 6th.