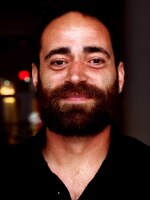 Matthew Richmond
Reporter/Producer
Matthew Richmond is a reporter/producer at Ideastream Public Media who focuses on criminal justice.
Ru-El Sailor was convicted in 2003 and sentenced to life in prison before his conviction was vacated in 2018.

Community members on the Conviction Integrity Unit of the Cuyahoga County Prosecutor's Office, added by Prosecutor Michael O'Malley in 2017, have resigned, saying it's "window dressing."

Bibb chose Leigh Anderson, an assistant professor with experience working on police oversight in several cities, to lead the office.

The 8th District Court of Appeals found that during Ken Mills' trial a visiting judge should have never allowed the use of a photo of a person who died at the jail and testimony about deaths there, including from outside the time period when Mills was employed by the county.

County Executive-elect Chris Ronayne has a long history in local politics, including stints as chief of staff for former Cleveland Mayor Jane Campbell and president of University Circle, Inc.

Documents from Maple Heights Police Officer Terrance Duncan's hiring show he was forced to resign from Brooklyn Police for poor performance. He's been restored to duty after shooting a 22-year-old suspect.-

Both Ronayne and Weingart want to bring down jail population dramatically and reuse one of the existing jail buildings.

Melissa Musson was found "in distress" in her cell 24 hours after arriving at the Cuyahoga County jail and died shortly after being found early Tuesday morning.

Bell Hardaway began working with the Cleveland police monitoring team in 2015 and currently serves as deputy monitor.

Activists say Cleveland Mayor Justin Bibb did not follow the charter amendment that created the new Community Police Commission when he chose the members.