Loading...


From WKYC.COM / TV 3
Get the latest school closings and delays
Northeast Ohio



Wednesday, January 27, 2016




Classes in Sebring resume despite the village's lead-contaminated waters




The district's drinking water received a passing grade, but water fountains remain shut off




Story by

BRIAN BULL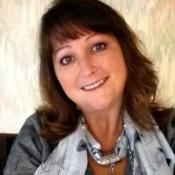 Viscounte says two drinking fountains at the high school tested high, but they've now been shut off.
Courtesy of Toni Viscounte, LinkedIn
Download (WKSU Only)
After three consecutive days of canceled classes, schools in the village of Sebring will resume today, according to a district administrator.

For Ohio Public Radio, WCPN's Brian Bull reports that the schools' drinking water reached a passing grade after lead contamination fears emerged last week across the area.
The Ohio EPA took more than 10 dozen water samples from Sebring's three schools Sunday night, and say only two showed higher than acceptable levels of lead.

Toni Viscounte is Superintendent for Sebring Schools. She says two drinking fountains at the high school tested high, but they've now been shut off.

"Parents can send in bottled water if they're still nervous about the water supply system in Sebring," said Viscounte. "And you know, we have hand sanitizer, they can send in hand sanitizer, but are ready to move forward and get the kids back in school."

Last week, seven Sebring homes were found with high lead levels. Ohio EPA officials say now there are just three homes with higher than acceptable lead levels in their drinking water. Those houses are being outfitted with filtration systems.

While the village water treatment system plant has been deemed safe, the Ohio EPA says administrators need to adjust the plant water's chemical balance because it caused some residents' pipes to leach lead into the water.

The Sebring plant operator has been removed from his position and is being investigated by the Ohio EPA.
Page Options
Print this page
---
---
Stories with Recent Comments