Loading...


From WKYC.COM / TV 3
Get the latest school closings and delays
People



Wednesday, January 20, 2016




Kent professor is being investigated by the FBI for alleged ties to ISIS




Associate history professor Julio Pino has a history of controversial comments which he says is protected speech


by WKSU's JEFF ST. CLAIR


Reporter / Host
Jeff St. Clair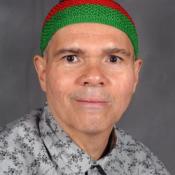 Julio Pino teaches history at Kent State University and has a history of making controversial statements about Israel and US policy in the Middle East. He's now under investigation by the FBI.
Courtesy of KSU
Download (WKSU Only)
Kent State University president Beverly Warren is assuring the campus community that there is no indication of a threat following news that a KSU professor is under investigation by the FBI. Kent State's student media reports that FBI and Department of Homeland Security agents were on campus this week investigating history professor Julio Pino for alleged involvement with the Islamic State, or ISIS. Pino told KentWired.com that he has not been accused of any crime.
"I'm a citizen of the United States with all the rights and obligations that that entails. I follow the law, I advocate that others do so also, and I ask that others respect my freedom of speech as I respect theirs," says Pino.

Pino has been an outspoken critic of the Israeli government and American policy in the Middle East.
Around 20 of his students and several faculty were questioned by the FBI who have said its part of an ongoing investigation.
Page Options
Print this page
---
---
---
Stories with Recent Comments