Loading...


From WKYC.COM / TV 3
Get the latest school closings and delays
Education



Thursday, January 14, 2016




Ohio schools receive their first round of grades




But complete assessments won't be released until 2018




by WKSU's ANDY CHOW



Reporter
Andy Chow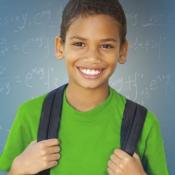 Ohio's Dept. of Education has released part of the 2015 assessments, but we won't see the entire package until 2018 as administrators adjust to new testing.
Download (WKSU Only)
Ohioans around the state are getting a better idea of how their local school districts fared last year. Statehouse correspondent Andy Chow reports.
The Ohio Department of Education released its first wave of data related to last school year's grade cards. The information covers K-3 literacy, graduation rates and college-and career-readiness measures.

The rest of the information -- academic achievement, progress and gap closing -- is expected to be released at the end of February. However a full, overall grade for each school and school district will not be available.
State lawmakers passed a safe-harbor law that delays that overall grade until 2018 to give administrators, teachers and students more time to adjust to new assessments. The first round of grades has been posted online.
Page Options
Print this page
---
---
---
Stories with Recent Comments