Loading...


From WKYC.COM / TV 3
Get the latest school closings and delays
Government and Politics




Tuesday, November 3, 2015




Here's the short read on what you need to know about Ohio's marijuana issues




Ohio voters will decide Issues 2 and 3, which will impact whether the state legalizes marijuana


by WKSU's M.L. SCHULTZE
This story is part of a special series.



Web Editor
M.L. Schultze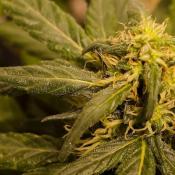 Ohio could become the fifth state in the country today to legalize marijuana.
Courtesy of Brett Levin
Download (WKSU Only)
Issues 2 and 3 are a big draw for Ohio voters in today's election. Each will impact whether Ohio legalizes marijuana -- but in very different ways. WKSU's M.L. Schultze has this rundown on the key points of the proposed state constitutional amendments.
Overview: It began with a citizens' petition effort and would make Ohio the fifth state in the U.S. to legalize marijuana. It would allow medical use and recreational use for people 21 and older.
Personal use and growth: People with a $50 license can grow up to four plants. Each household will be allowed to have up to eight ounces. No consumption in public places will be allowed in any form.
Commercial growth and sale: The measure writes into the Ohio Constitution the 10 cannabis firms that will have exclusive rights to grow commercially. The sites will be in Lorain, Summit, Stark, Hamilton, Clermont, Lucas, Licking, Delaware, Butler and Franklin counties. It also would authorize retail stores, limiting them to no more than one per 10,000 residents.
The state's financial stake: Ohio will also collect 15 percent taxes on gross revenue from the manufacturers and 5 percent from retailers. Backers say that will come to half a billion dollars a year.
Who's who: The backers of ResponsibleOhio include NBA Hall-of-Famer Oscar Robertson, 98 Degrees Nich Lachy and NFL defensive end Frostee Rucker. The opponents include a wide swath of state officeholders including Attorney General Mike DeWine and the Ohio House and Senate. The opposition of state lawmakers gave birth to Issue 2.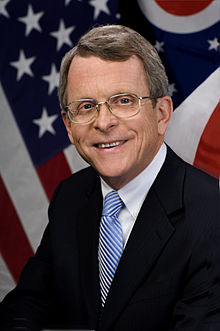 Issue 2
Overview:
When it looked like the marijuana legalization effort would make the ballot, lawmakers pushed a ballot measure for an Ohio Constitutional amendment that would ban commercial monopolies from being written into the Constitution.
More information:
What happens if both pass? That appears to be a subject of debate. One read is that Issue 2 would become law first because lawmakers approved it and Issue 3 came from citizens. But that's likely to head to a court fight.
What do the polls show? A really close vote with lots of likely voters unsure how they'll vote.
---
Related WKSU Stories
For Ohio voters, the marijuana issue is about more than pot
Monday, November 2, 2015
TV ads opposing issue 2 draw sharp criticism
Monday, November 2, 2015
Issue 2 raises concerns for both supporters and opponents with less than a week until Election Day
Friday, October 30, 2015
Three NE Ohio cities targeted for marijuana farms have mixed reactions
Wednesday, October 28, 2015
New poll shows Ohioans are split over the proposed marijuana amendment
Tuesday, October 20, 2015
---
---
---