Loading...


From WKYC.COM / TV 3
Get the latest school closings and delays
Courts and Crime



Monday, September 14, 2015




Case is getting $465,000 to analyze Ohio's procedures for rape-kit backlog




Case Western Reserve University's portion comes from nearly $4 million in federal grants to Ohio and Cuyahoga County


by WKSU's KABIR BHATIA


Reporter
Kabir Bhatia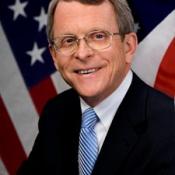 Attorney General Mike DeWine says about 300 old rape kits are being tested each month, and the backlog should be cleared by next summer.
Courtesy of State of Ohio
Download (WKSU Only)
Ohio and Cuyahoga County are each getting federal grants of about $2 million to test their backlog of rape kits. And about $465,000 of that money will be headed to Case Western Reserve University.

The university's Begun Center for Violence Prevention has been coding details from Prosecutor Tim McGinty's files on the rape kits. The center's Senior Research Associate Rachel Lovell says the new grant will allow them to expand that program.
"We have way more data from that than any other city that's doing this. We pulled a small subset. Now we'll have a lot more money to really investigate, 'Why weren't cases investigated? For what type of people and groups of people were these? What can be done in the future to help prosecution for this?'"

State law now requires old rape kits to be submitted to crime labs within a year, and new kits within a month. About 37 percent of the rape kits tested have resulted in a match with DNA databases. Lovell says that may not be a deterrent for offenders, but it definitely provides closure for victims.
Page Options
Print this page
---
---
---
Stories with Recent Comments