Loading...


From WKYC.COM / TV 3
Get the latest school closings and delays
Courts and Crime



Thursday, June 11, 2015




Judge says evidence exists to charge Cleveland police in Tamir Rice case




The ruling comes after a group of activists filed citizen's affidavit asking the court to charge the officers


by WKSU's KABIR BHATIA


Reporter
Kabir Bhatia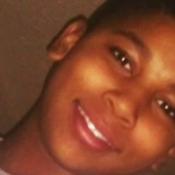 Tamir Rice was shot and killed by Cleveland Police on November 22, 2014 while playing with a toy gun outside Cleveland's Cudell Recreation Center.
Courtesy of Rice Family
Download (WKSU Only)
A judge has ruled that evidence exists to charge two Cleveland police officers in the fatal shooting of 12-year-old Tamir Rice.

Judge Ronald Adrine ruled Thursday there's probable cause to charge rookie officer Timothy Loehmann with murder, involuntary manslaughter, reckless homicide and dereliction of duty. The ruling came after a group of activists filed citizen's affidavits asking the court to issue arrest warrants for the officers. But Cleveland State law professor Jonathan Witmer-Rich says it's largely symbolic.
"This might put some pressure on the prosecutor to move more quickly – although it might not. This judge's order really refers the matter to the prosecutor's office, which really is where it is already.

"The determination that the law does not allow private citizens to commence the case, looks to me like a correct reading of the law. And it means ultimately that it's going to be up to the local prosecutor when and if charges are filed."

The judge also found that Loehmann's partner, Frank Garmback, could face reckless homicide and dereliction of duty charges. Rice was shot last year while brandishing a pellet gun outside of the Cudell Rec Center on Cleveland's west side.

Prosecutor Tim McGinty says, despite the decision, the Rice case will go to a grand jury, which has been his policy for all fatal use of deadly force cases involving law enforcement.
Page Options
Print this page
---
---
---
Stories with Recent Comments