It's an $11 million gift from Tom Benson, owner of the NFL New Orleans Saints. Most of it will go toward rebuilding historic Fawcett Stadium into an integrated complex with the Hall of Fame.
The Hall's Pete Fierle says the project is just a first step one in a far bigger concept still in the planning stages.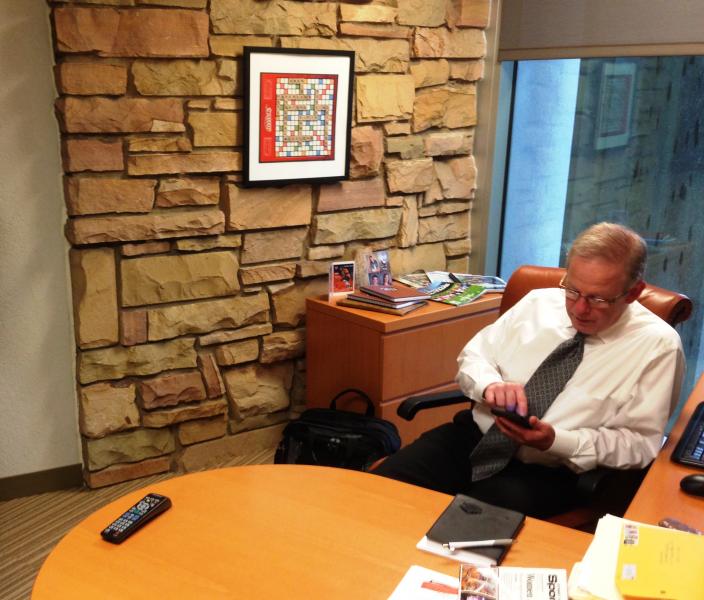 The Hall of Fame and stadium complex would be surrounded by a high-end hotel and conference center, field houses for large events, practice facilities, residential and retail components, and interactive venues for families.

"The investment in doing Hall of Fame Village would turn this area into a Disney for football if you will."

Destination creation
Dennis Saunier, long-time President and C&O head of the Canton Area Chamber of Commerce says it can be a very big deal for the area.

"The vision at hand will be perhaps the most singular economic impact on the community in recent years…and that includes oil and gas."
Fierle say, the Stadium re-build will begin next year.

"We'll be starting that immediately after Hall of Fame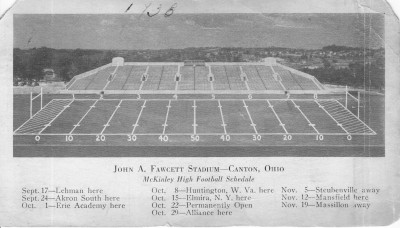 enshrinement and game next summer. The stadium will carry Mr. Benson's name so it will be known as Tom Benson Hall of Fame Stadium.

Help for aging players

A million dollars of the Benson gift will also go toward Legends Landing in the Hall of Fame Village, a place for former players in need of living assistance.