The glow of wax candles and soft sound of tears and bagpipes filled the East Market Street United Church of Christ as fellow officers and the larger community marked Winebrenner's life and death. Pastor David Brown says he's tried to steer the conversation away from why the seven-year veteran was killed to what his life meant.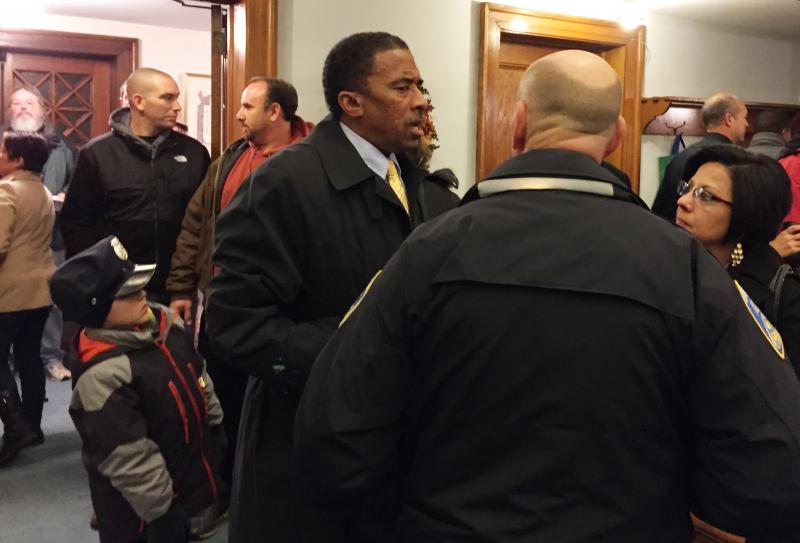 "I think he would want people not to grieve so much but to remember him with joy."
Officer Brian Cresswell worked the same shift as Winebrenner during six of Winebrenner's seven years on the force, and both often worked the North Hill area.
Other options:
Windows Media
/
MP3 Download
(0:09)
"It's kind of hard. When you strike at one of us you strike at all of us. We're not going to let him go away just by himself."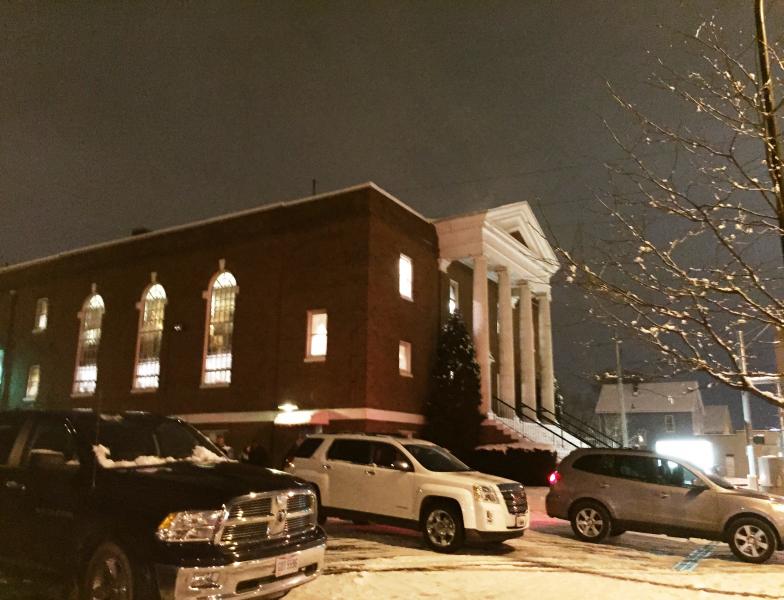 A few blocks away, at Papa Don's Pub, flowers and hand-made memorials mark the place where Winebrenner was shot to death. He had tried to intervene as a man with a gun was threatening the staff and other patrons -- and was shot in the chest.

The man accused of killing him, and wounding four others -- Kenan Ivery -- was found by a K-9 unit about a mile away, and treated for dog-bite injuries. He's being held without bail and is scheduled to appear in court this morning.