When it comes to landslides, in numbers, and cost, Ohio's rolling hills are right up there among big states like California and Washington with their rugged peaks.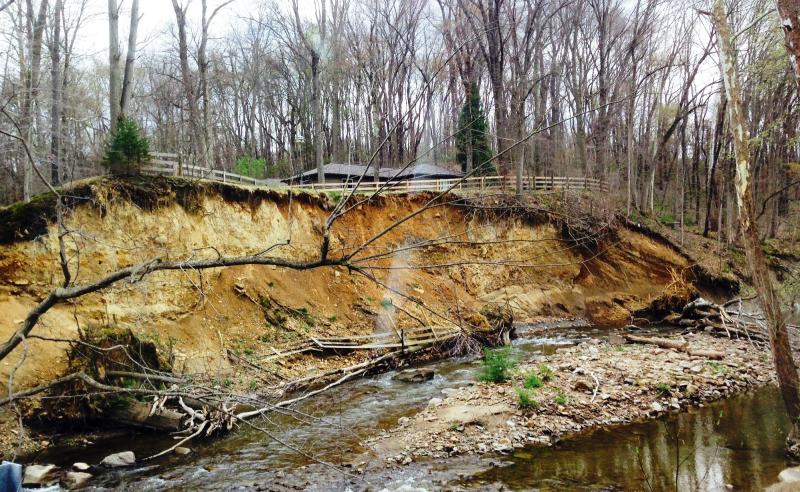 Mitch Weber, a geophysical engineer, is unfolding a wall map in his Bath township office.
"This is from the United States Geologic Survey Tim," Weber says. "It's their map of landslide susceptibility on the national level."
The map uses red to indicate places most at risk. Some of reddest swaths are in Ohio and especially in the valleys and lake shore areas of northeast Ohio.

Water makes the difference
There are a couple of reasons why, says Kent State University geology professor Abdul Shakoor,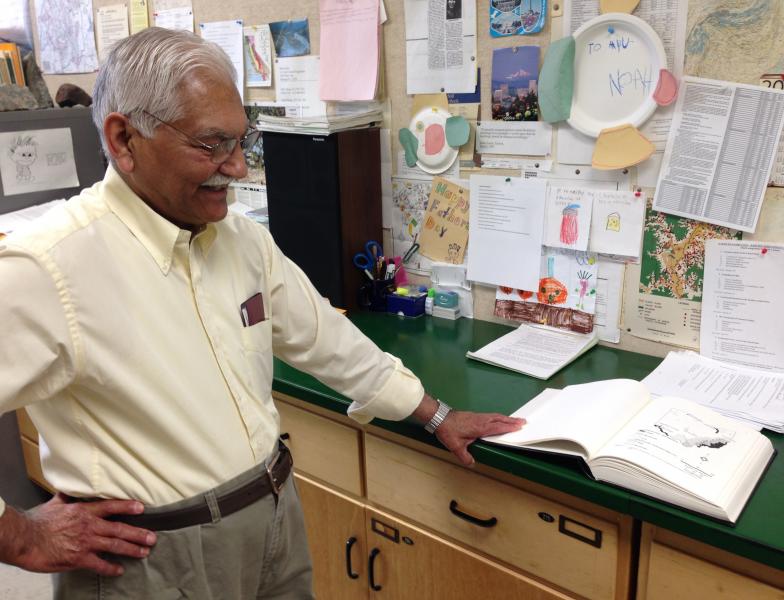 a world renowned landslide researcher. We have deep soil on top of loose rock because of long-ago glaciers; and a great deal of water because of our current climate.
"Slopes are very steep," Shakoor says. "They are made of these fine gained soils, silts and clays brought by the glaciers.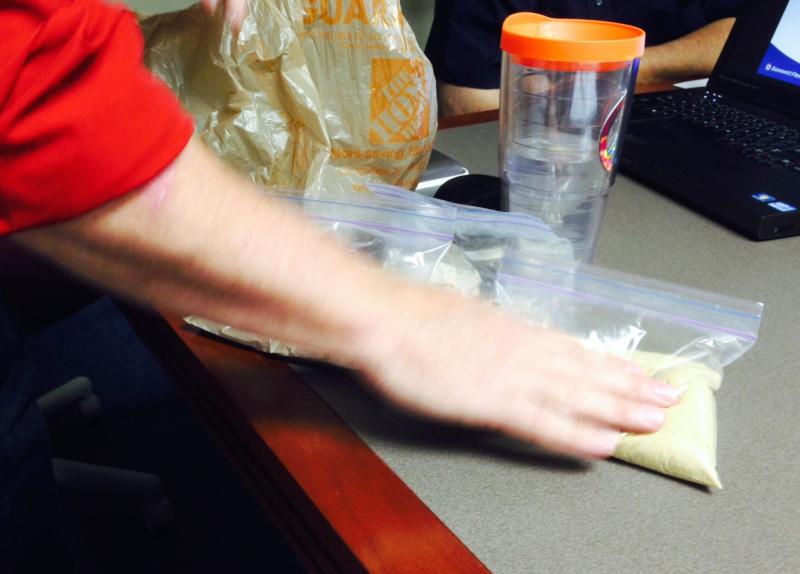 The streams at the bottom undercut the slopes and we are in a region with rain and snow melt. Among all the causes of the landslides, water is the most important."
Some areas most at risk include Moreland Hills, the Cuyahoga Valley National Park and Bath Township, where engineer Mitch Weber takes a hike.

He points out how steep-soil erosion acts like sugar on a spoon. Dirt slips out from the bottom of ravines and embankments in a succession of layers, but these layers can be the fronts of whole hill sides, sliding down as one patch of ground: grass, bushes and all.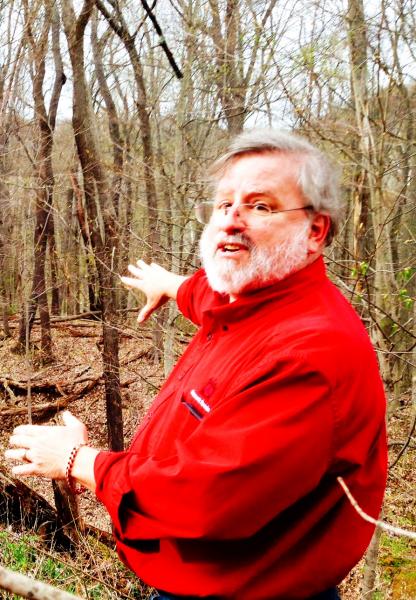 "It slides down and it becomes like this perpetual process," Weber says. "They come down, trees sitting on them. It's riding down the slope and we'll see lots of them."
Swallowed by the lake
Water working away at loose soil is similarly the culprit in another landslide-prone part of northeast Ohio, the Lake Erie shore. Tony Yankel lives in Bay Village. He has watched his yard disappear into the lake at the rate of about half a foot a year for 30 years. He also watched his neighbor's yard fall away much more quickly.
"Their hillside had been dropping like mine had been," Yankel says. "You know, six or eight inches every February. They were trying to fill some of that in, and got it filled in pretty good. I was sitting at my desk one day and all of a sudden I heard this loud roar and a shaking, and looked outside, and literally, his hillside just collapsed into the lake."
There are ways to prevent landslides, and to deal with the damage they cause. But both can be expensive.
On the prevention side, for example, the state of Ohio spent $60 million just to eliminate rock-slide threats along Route-7 between East Liverpool and Steubenville.

Where to go?
For home owners, prevention costs can run to hundreds of thousands of dollars.
But the consequences of not spending the money can be even more financially devastating.

Mitch Weber points out that home-owners' insurance does not typically cover landslides, there are no government programs to help and, right now, there is no move to change any of that.
"So here you are in this dilemma, and what do you do?" Weber asks. "This stuff tears your heart out. And, I'll tell you, I've been in so many teary-eyed situations and I'm like, 'There's no insurance. There's nothing for you.'"
Tony Yankel says he and his neighbors have spent heavily on prevention and repair; but he has been reminded that there is only so much you can do.
"We had a storm, and the house is shaking from the waves beating," Yankel says. "My youngest was 4 or 5 at the time. I'm thinking, 'You act like I'm this great father and what not,' and I'm thinking, 'This house may collapse and I'm just here kissing you good night.' It's scary when you're in a place when you know there is movement. That doesn't mean you don't want to live there. It may have moved a year ago or 10 years ago. But it's something you think about all the time."
So far, Ohio's landslides have not been deadly because they're typically fairly small. But they're also numerous and they cause tens of millions of dollars in damage every year.