From first response
One of the first steps after the Freedom Industries chemical spill was to suck up as much of the polluted water near the site as possible as well as the remaining liquid in the 40-thousand-gallon storage tank that leaked. All of that went to a safe holding facility; and is now on the move for disposal: in northern Ohio.

WV regulators
Kelley McGillen is with the West Virginia Department of Environmental Protection. "Approximately 60-thousand gallons that was vacuumed for the Freedom spill site and the Elk River immediately after the spill was being held at a site in Nitro, West Virginia. And the first tanker truck loads of that material went out last week to Ohio."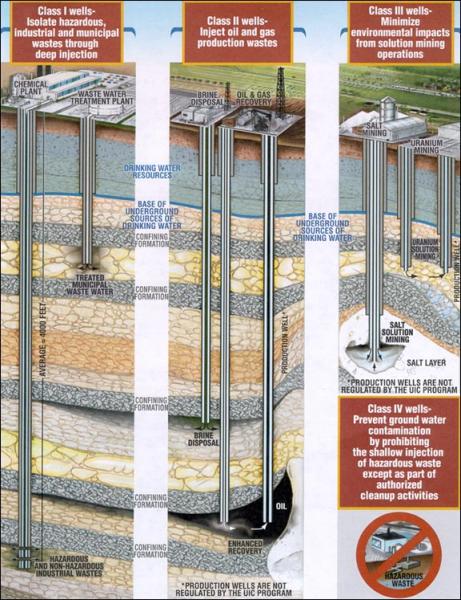 Special wells
West Virginia wants to get rid of the waste in a Class-1 disposal well—a closely regulated type of well used for low-level hazardous substances.

What's under ground
Owing to differences in geology WV doesn't have such wells. But Ohio does: in fact, there are four near Vickery in Sandusky County. And that is where the remaining liquid from the initial Charleston spill clean up is being sent.
Transporting the waste across Ohio will likely involve about eight tanker truck loads.