Loading...


From WKYC.COM / TV 3
Get the latest school closings and delays
Government and Politics



Monday, March 17, 2014




ACLU wants Ohio jail standards revised to include Medicaid enrollment




A Joint committee on Agency Rule Review is considering fewer meals and showers, but more mental health diagnosis and treatment




Story by

AKILAH PORTER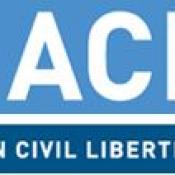 American Civil Liberties Union is a national organization that promotes American's rights and liberties.
Courtesy of American Civil Liberties Union
Download (WKSU Only)
A committee of Ohio legislators is voting today on whether to approve revisions to the state's jail standards. Some of the changes could include reducing daily meals from three meals-a-day to two and to limit the number of showers an inmate can take each day. Shakira Diaz is the policy director of American Civil Liberties Union. She says one of ACLU's main concerns is to enroll inmates in the Medicaid program upon leaving jail.
"Studies indicate that people who have health insurance are less likely to recidivate," Diaz says. "Also, one study indicated that 90 percent of those people who are entering local and county jails are uninsured. And because many people who are entering the criminal justice system are not only dealing these physical health issues, but are also dealing with mental health as well as substance-use disorders. We see this as an opportunity to steer people toward the healthcare system."
Diaz says it is important for these standards to include mental health screenings before someone is booked into jail to help lower suicide rates.
Page Options
Print this page
---
---
Stories with Recent Comments