Routine items
Operators of Canada's massive Bruce Nuclear Power Station on the shore of Lake Huron want to change how they get rid of things that are exposed to radiation—like tools, work clothes, construction material. For forty years those lower-level radioactive items have gone into specially prepared warehouses on site. But Neal Kelly of plant owner Ontario Power says the company has a new idea: "we want to take all of the low and intermediate waste and we want to safely store it in a deep geologic repository on the Bruce site."
In other words…a cavern, in this case excavated just east of the Lake Huron shore and more than a thousand feet under the lake bed…eventually to be plugged with concrete.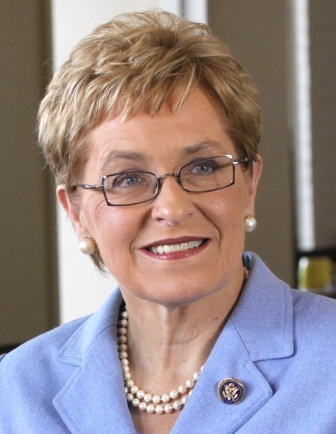 But Ohio Congresswoman Marcy Kaptur is skeptical. Her district includes the Lake Erie shore between Cleveland and Toledo.

"Knowing that we share a limestone bedrock with them, and how permeable limestone is, my first question is really a geological one. How secure is that area?"
Studied
Ontario Power's Kelly says "not to worry" -- the company thoroughly studied the underground formations where the 2,000-foot dig is planned.

"What the geologists said was that this rock is predictable. They confirmed that this is a seismically quiet area. They know what this rock has done for the last 450 million years, and they can predict what it will do for another 450 million years."
Still some questions
But here in northern Ohio, Kent State University geologist Neil Wells is not so sure.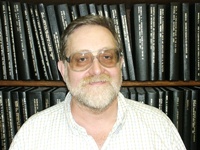 "They're doing it in limestone, and no one else has tried to do it that way. They're right that it is tectonically stable, but it is not that there are never earthquakes. And it's not that limestone is never fractured and never does anything weird. And it dissolves. All of which can be worrying. So, it's a little unusual. Like I said, no one else seems to have considered doing something like this."
On the other hand, Wells says don't dismiss the value of changing the practice of keeping contaminated material in temporary, above-ground structures.

"One point that's really easy to lose sight of in all this is that almost anything one does is better than what we do now, which is just leaving it sit on the surface."
The Canadian approval process involves months of fact finding and public comment. It will probably be at least another year before a construction license could be issued. And, Canadian authorities are asking for U.S. input.

Congresswoman Kaptur says they'll get it. "We have a group inside Congress called the Great Lakes Caucus. And, Congresswoman Candice Miller, a Republican from Michigan, and I from Ohio are drafting a letter to Secretary of State Kerry asking him to place this on his negotiating agenda with the Canadians, because we both have concerns."
Kaptur says this issue isn't on the State Department's radar, yet. But she hopes diplomats on both sides of the border will see the importance of finding a solution that takes America's – and Ohio's - concerns into account.