Two hate crimes in one week
The last few months have been rough for Cleveland's image as a city ready to welcome thousands of gay athletes next summer. Within one week in September, two hate crimes -- attacks on gay men -- occurred outside a popular gay bar in Cleveland's west side. Twenty-eight-year-old Jared Fox, a Cleveland native who now lives in New York, posted a video on YouTube detailing the beating and showing the cuts on his face. A 17-year-old boy was arrested in the attack.

Five days later, a group of teenagers threw rocks at and taunted Cocktails bar patrons and employees with anti-gay slurs. A 13-year-old boy was later arrested.
Speaking up
Since the incidents, Fox and others in Cleveland have become outspoken activists, trying to increase awareness of and penalties for hate crimes. They're pushing for changes in state and local laws and for better police relations and neighborhood watches.
The man leading the charge at the neighborhood level is Ric Scardino, who, after witnessing the second incident at Cocktails bar, formed a Facebook page calling for a community gathering. He says 250 people showed up. "No one knew what to do and no one what to say. And all of the sudden they looked at me. So, I started speaking. And a lot of people are afraid to voice up and so, I just didn't gave a damn," he said.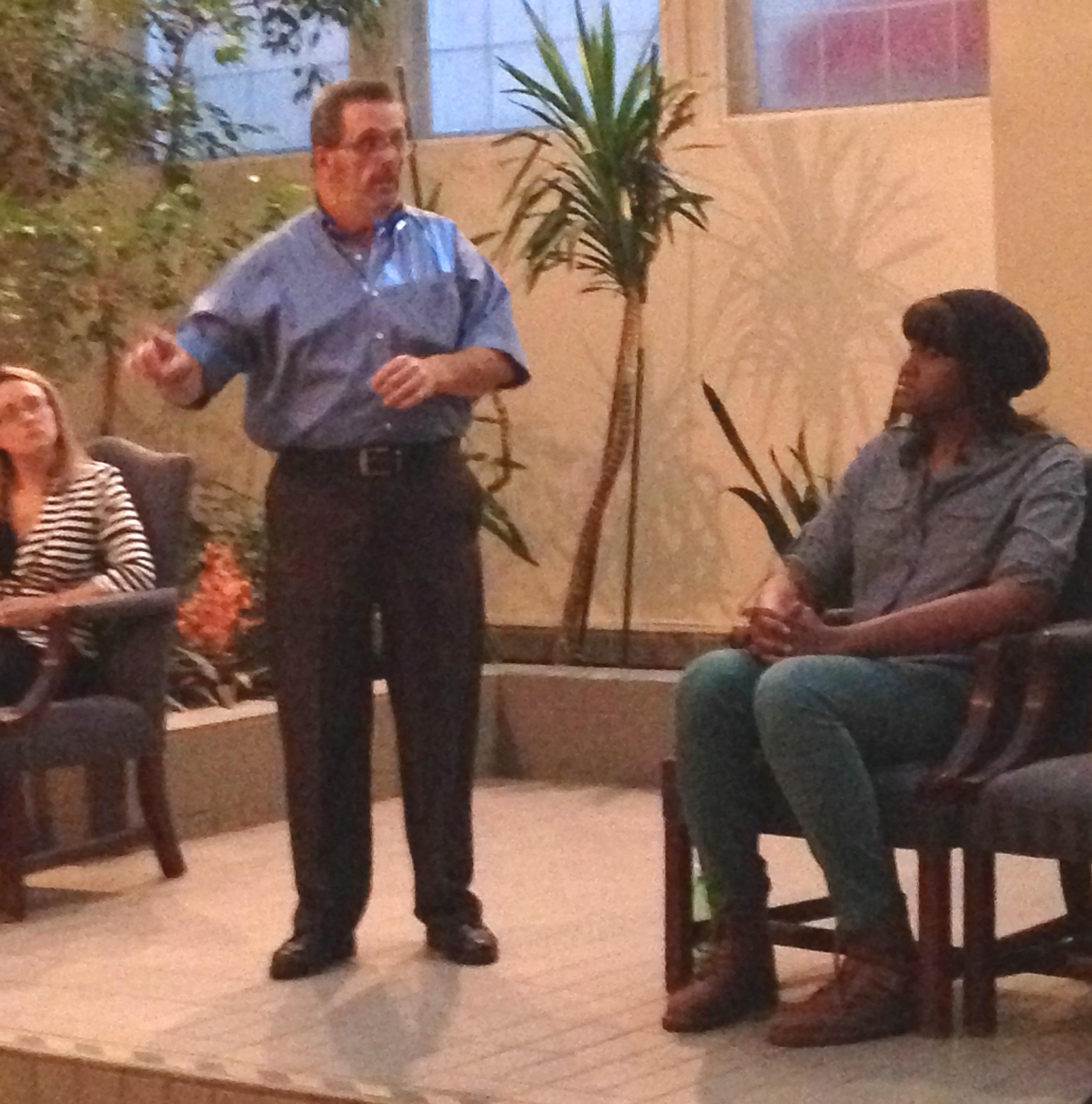 The grassroots level is what matters most to Scardino. That's because most state and local hate crime laws don't include sexual orientation or gender. Cleveland's city charter includes a sexual orientation clause in its ethnic intimidation ordinance, but it only applies to misdemeanors.
With the help of the LGBT Center of Greater Cleveland and the advocacy group Equality Ohio, Scardino organized a town hall on the issue at the end of October. It brought together residents, political leaders and police to share ideas.

Blogger, candidate and Cleveland resident Tim Russo stood up and spoke out: "This is our city. We got a city about to be filled with thousands of gay athletes. This is not about what we're going to do about this five years from now or one year from now…We've can do something NOW," he said.
Strengthening the relationship with police
One aspect the LGBT community feels it can address now is its relationship with police. Jared Fox, in his YouTube video, blasted officers for failing to quickly respond to Cocktails bar and for not taking his claims seriously.

Cleveland police say they are equally interested in improving the relationship.
Earlier this year, the department reached out to the LGBT Center of Greater Cleveland for training to prepare for the upcoming Gay Games. Center Director Phyllis Harris says she's now given 'LGBT culture competency 101' to 1,600 Cleveland officers. She sees the recent hate crimes on the eve of the Gay Games as an opportunity.
"If the world is looking because the Gay Games is coming to Cleveland next year, then let's show them who we are. We're no different in that there are other cities and places where LGBT people are discriminated against but how are we going to respond to it? We're going to say, 'No more," Harris said.
Harris is also calling on the city to hire or train an LGBT police liaison, as other metro cities have done, including Cincinnati earlier this year.
Cleveland Police Chief Michael McGrath says he's open to that idea. He attended the recent town hall and insists his department already takes the issue seriously. Still, he says the meeting was eye-opening.

"When we make our reports in our record management system, we insert 'hate crimes' so we can track them. But until you come out to the community meetings and then you find out, well guess what? Half the people in the room aren't reporting it. Well then if they're not reporting it, then guess who's out of the loop? I'm out of the loop, because I don't understand what's going on," McGrath said.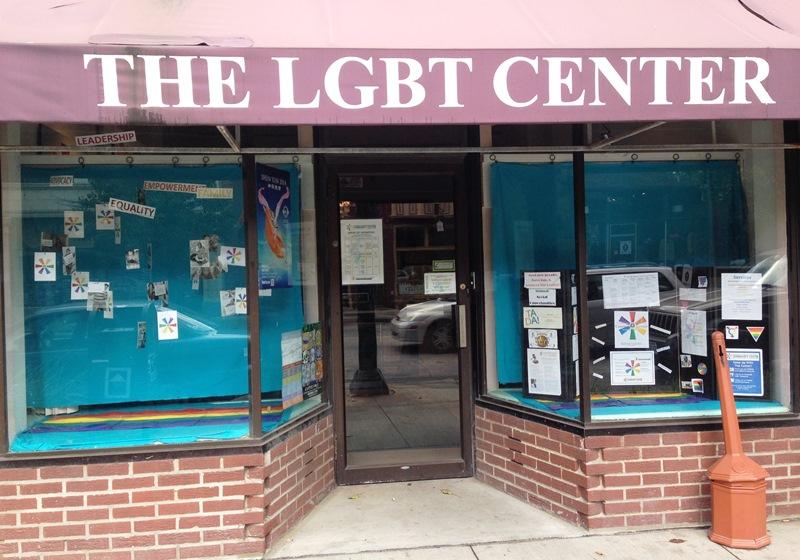 LGBT residents at the town hall say speaking up is difficult because they sometimes fear losing their jobs or getting kicked out of their apartments. So, people like Anthony Kelly hopes more people take the initiative to build better neighborhood relations and understanding.

"What me and my roommate have decided to do in our local community is we are actually going to have a block party next summer so that we can get to meet the neighbors and see where we are," said Kelly.

Others, like Jerome Littlejohn, say it's going to be a long fight. "It's going to take more than one group and it's going to take lifelong commitments to reaching that goal," he said.
Keeping the conversation going
The LGBT community, political leaders and police have agreed to continue holding regular town meetings to talk openly about the issues, to give people a safe place to share their concerns.
The next one is tentatively set for Sunday, after two transgender women were killed in Cleveland last weekend.
On the state level, State Rep. Nickie Antonio, of Lakewood, recently introduced a bill that would add sexual orientation to the state's hate crime law. Past efforts to expand the statute have failed, but Antonio and other lawmakers expect the bill to garner more support this time because of the 2014 Gay Games.