Wearing a T-shirt with the word "killer" scrawled on it, T.J. Lane smirked at his victims' families seated in the courtroom. When asked if he wanted to make a statement before sentencing, Lane told the families that he pulled the trigger, spewed profanities at them and raised his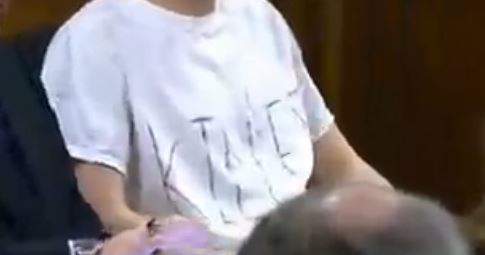 middle finger in their direction.

Victim's family members confront Lane in court
Family members of the victims addressed Lane before the sentence was announced. Dina Parmertor's son Danny was killed in the cafeteria shooting just over a year ago.
"You're a pathetic excuse for a human being, in fact, you're not even human. You're a monster and will forever be titled a triple murderer."
Parmertor added that she hopes Lane has a very tough time in prison.

Before announcing the sentence, Judge Fuhry said Lane did have a rough early childhood. He was taken away from his parents at age 3, but he was then raised in a loving home by his grandparents. Fuhry described Lane as a good student who was trying to better himself by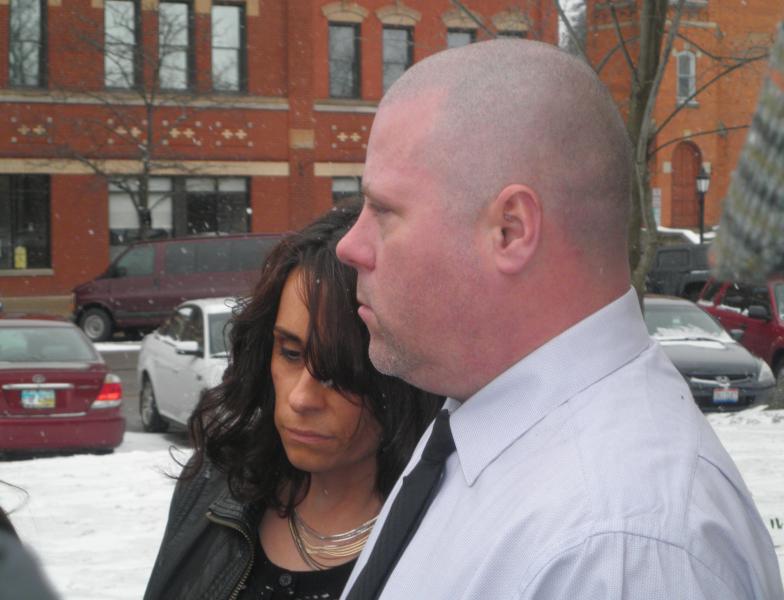 working to graduate early and possibly attend college.

An continuing danger
But the judge said Lane deserves to be locked up for life because the shootings were premeditated, and the victims never provoked him and were randomly selected.

Fuhry went on to say that Lane faked the mental illness that resulted in his original "not guilty by reason of insanity" plea. Against his attorney's wishes, Lane later changed that plea to "guilty." The judge said Lane has shown no remorse, and has never given a motive for his actions. Fuhry says all this makes him a very dangerous person.
"So we're left to infer a motive, if we are to determine one at all. It appears to the court that the defendant simply wished to make a name for himself, to make a big splash in the media."
Fuhry could have granted Lane parole after 26 years. After the sentencing, Lane's teenage sister, Sadie, said she still loves him despite what he did. And, she said that she was in the cafeteria when he started shooting.
Lane's sister asks community to forgive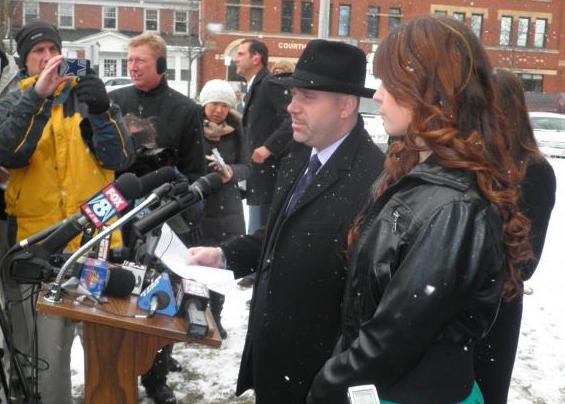 "Sitting in that room in shock as we all comforted each other, I heard a police officer out the window say they suspected T.J. When I heard that I shook and cried and denied it could be true. A teacher then brought me into the hall to be questioned. I witnessed my peers being rolled out on stretchers, something nobody should ever have to see."

Sadie offered sympathy to the victim's families, and asked that the community forgive her family for what happened, because they had no idea what T.J. planned to do. Lane's defense attorney says Lane may appeal his sentence.