Loading...


From WKYC.COM / TV 3
Get the latest school closings and delays



Friday, April 30, 2010




A town torn by the controversy




Businesses and residents leaned on each other to try to recover


by WKSU's KEVIN NIEDERMIER


Reporter
Kevin Niedermier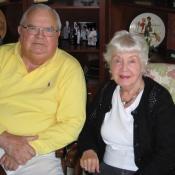 The Meekers say Kent's business community rallied after the shootings, trying to overcome fear.
Courtesy of Kevin Neidermier
Download (WKSU Only)
Like a lot of college towns, Kent's identity and economy rely heavily on the university. And, like a lot of college towns, there's a tension within that relationship. That tension between Kent city residents and Kent State University students was roiling May 4th, 19-70.... WKSU's Kevin Niedermier looks at how the protests and shootings impacted the town, and how residents recovered.
Page Options
Print this page
---
---
---
---
Stories with Recent Comments