The campaigns have been in Ohio so much for the last few weeks that some have joked they're almost part-time residents. Gov. John Kasich took that and ran with it when he was asked about the nearly non-stop stumping last month.
"They've been here so much I'm wondering if they should start paying some income tax like sports figures do. You ever thought about that? Maybe I ought to get Romney and Obama to pay a little money to us, as much as they're here."
Seventy-five stops and counting

But the costs are no joke to some communities, many of which are still reeling from big cuts from the state to the local government fund. The Obama campaign has made at least 28 visits to Ohio this year as of today – the Romney campaign has made at least 47 stops in Ohio, some of those before the March primary when he was still running against Rick Santorum. And those numbers don't include visits by their running mates, their wives and other surrogates. Both have been to Bowling Green – Obama in September, Romney in July. The candidates rented facilities, but didn't pay the costs associated with the city's safety forces. Bowling Green public information officer Lori Trotter says those added up to more than $3,800 for Obama's visit, and $1,600 for Romney's.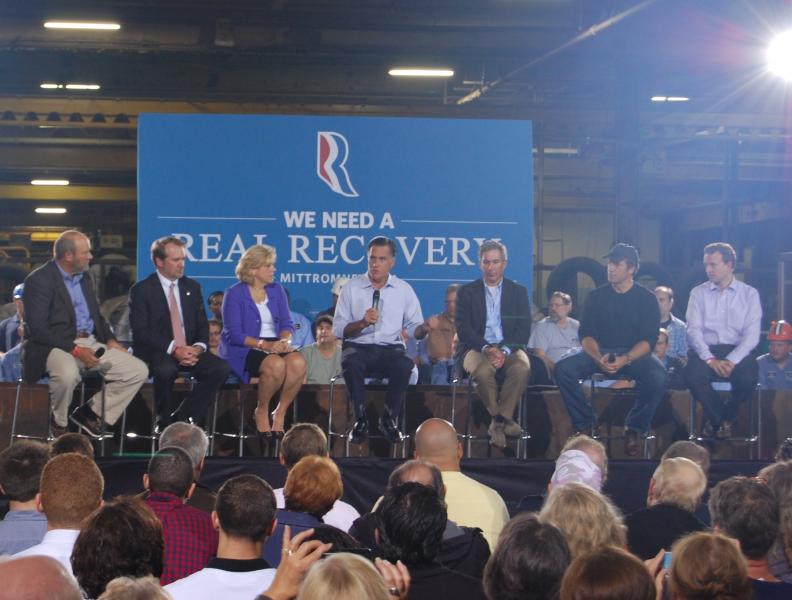 "Certainly in these times, any budget considerations are significant. Our city has been challenged, just as many have. I wouldn't call them budget-busters, but certainly a consideration for us always. We always try to keep an eye on overtime and for our costs."

Adding up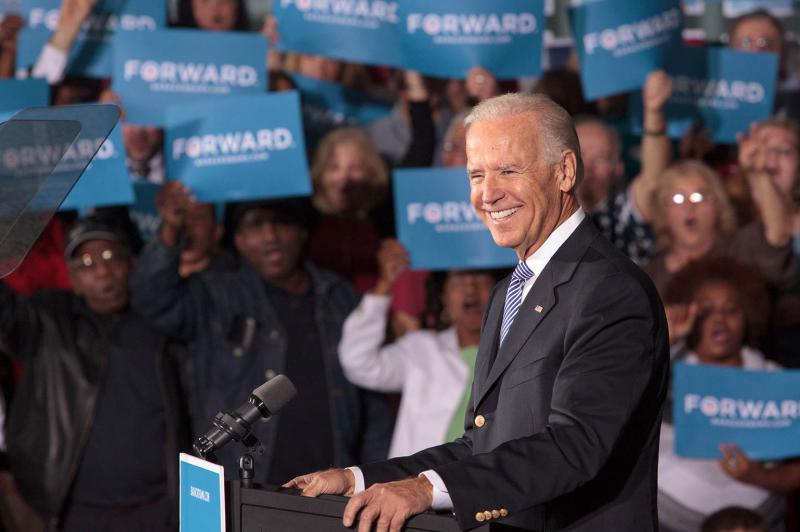 Central Ohio has been a popular stop – Obama and Romney have made at least 17 appearances in Franklin County and the six counties surrounding it. And Franklin County Sheriff Zach Scott says he wants some help. So he sent invoices to the campaigns.
"I think I sent President Obama for $49 – almost $50,000. Mitt Romney was, I want to say $26,000. You know, it starts adding up."
Scott, who's a Democrat running for re-election, says the costs to the sheriff's office are running above $100,000 to provide security for both campaigns. Scott says he sent bills to Secret Service, he was told that federal law says Secret Service isn't responsible for those costs. He then billed the campaigns, and he says he was told that he should bill Secret Service. Scott says he wasn't holding his breath, but hoped to send a message to the candidates.
"When you look at candidates that raise millions upon millions upon millions of dollars, it would be helpful if they help out local economies when it puts a burden on the law enforcement to look out for them."

Attitude
That was the attitude of the mayor of Mansfield, a city that's been in fiscal emergency for two years. Republican Tim Theaker sent a bill $21,552.03 to the Obama campaign for a visit in August. Portage County Commissioner Tommie Jo Marsilio also wanted to bill the Obama campaign. The Republican County Commissioner had hoped to send an invoice for nearly $3,000 for the president's September visit to Kent – the first visit to Kent by a sitting president in more than 40 years.
"My thought process was – look, we don't have an extra thousand dollars to contribute to something like this. So we're happy to do it, we're very proud of our own here, but we just don't have the money to shell out for a political anything. We just don't.
The Portage County commissioners decided against sending the invoice. Ohio's three major cities have all hosted campaign events. Hamilton County is very much in play this year, and there have been four visits to Cincinnati by the presidential candidates since June. The city estimates the three Obama visits racked up more than $23,000 in extra costs, while the one Romney visit totaled well more than $14,000, and a spokesperson says the city has not been reimbursed. The cities of Columbus and Cleveland have said they're not tallying the totals in overtime and other expenses that the campaigns have cost them. And with Ohio still a big factor in this election, the overall bills can't be totaled up yet.