Written By: Leslie Cusano on May 15th, 2008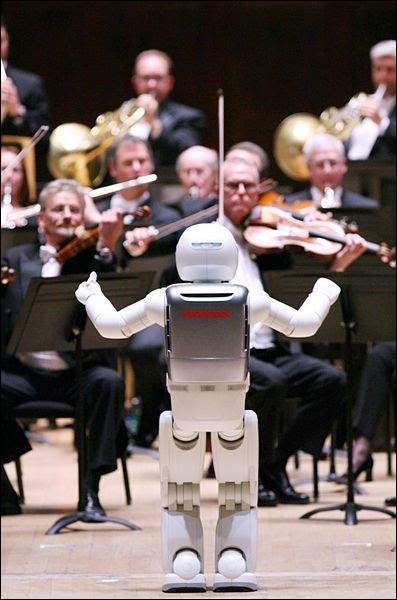 That's right. In the latest marriage of music and technology, Asimo, Honda's humanoid robot, made its conducting debut in Detroit Tuesday. The little white 4-foot-3, 119 pound robot-that-could marched onto stage, gave the crowd a wave, then proceeded to lead the Detroit Symphony Orchestra in "The Impossible Dream."
"I'm worried that they'll teach it to multitask," said cellist Yo-Yo Ma at the rehearsal earlier Tuesday.
Honda corporate affairs manager David Iida came up with the idea to teach Asimo to conduct as a way to put an exclamation point on the company's DSO partnership. Honda also is sponsoring a master class for students led by Ma.
Read the rest of the Detroit Free Press article here…
…and check out the video below!